You've given the underwriter your social security number, provided bank statements and explanations for deposits to your account, emailed tax returns and W2s... but now, finally, your loan is "clear to close!" So, what exactly does that mean?
What does it mean if I'm "clear to close" on my home?

"Clear to close" is one of the final stages before your loan is funded. When you are clear to close, this means the underwriter has reviewed and approved all necessary documents and you've passed with flying colors. In other words, the mortgage lender is ready to close on your loan.
Here is a quick example of one of our borrower's closing plan. They applied on November 9 and was clear to close just one month later on December 8.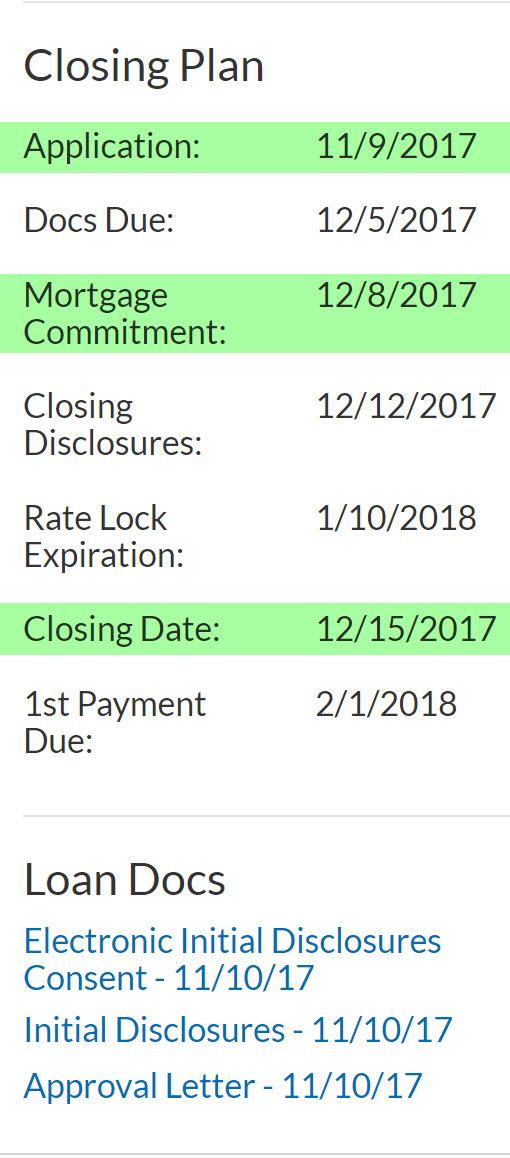 What are the next steps once I'm clear to close?

Your mortgage lender sends you an Initial Closing Disclosure, which provides you with detailed information regarding your closing costs and financing terms. Federal regulations stipulate that you must wait three business days to close your loan once you have signed the Initial Closing Disclosure and agreed to the terms. The lender will work with all parties to schedule your closing. The closing usually happens at the title company or a closing agent will come to your home. On the day of closing, you'll sign the mortgage documents, get the keys to your new home, and walk through the front door!
Have more mortgage questions?

If you have more mortgage questions, feel free to leave us a comment below. Our staff will answer your questions and can also give you more details about our closing process.