You've given the underwriter your social security number, provided bank statements and explanations for every deposit to your account over the last ten years, emailed a thousand pages of tax returns and W2s dating back to when you first entered the workforce, you've been asked to provide a blood sample and promise your first born child (and you don't even plan on having kids!)... but now, FINALLY, your loan is CLEAR TO CLOSE! So, what exactly does that mean?
Clear to close is one of the final stages before your loan is funded. CTC means that the underwriter has reviewed and approved all necessary documents and you've passed with flying colors. In other words…the lender is ready to show you the money!
Example: A NewCastle customer who applied on 11/9 received a clear to close on 12/8 - just one month later.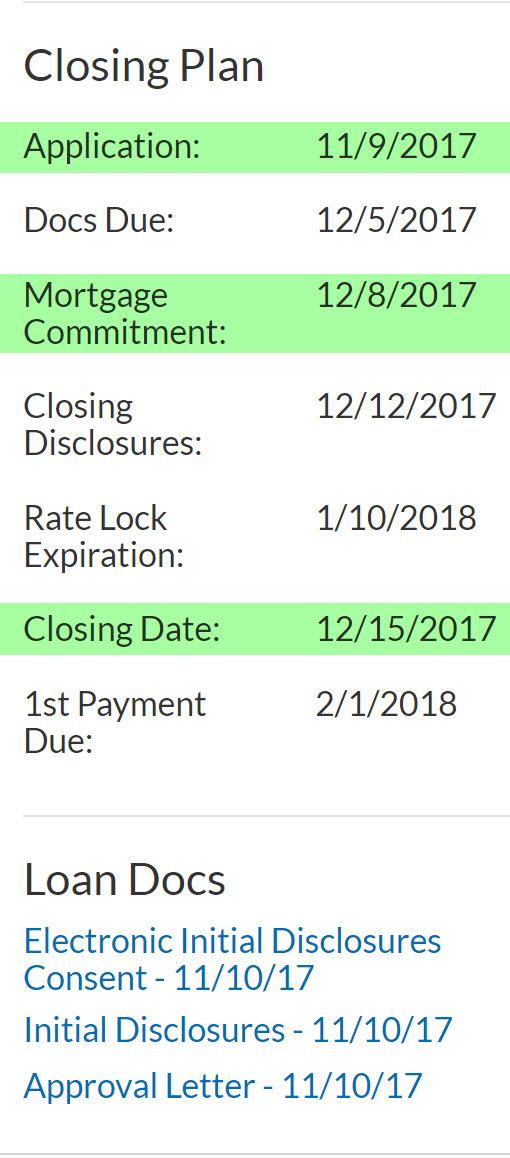 Along with the CTC, your lender will send you an Initial Closing Disclosure which will provide you with detailed information regarding your closing costs and financing terms. Federal regulations stipulate that you must wait three business days to close your loan once you have signed the Initial CD and agreed to the terms. The lender will work with all parties to schedule your closing, this usually happens at the title company or a closing agent will come to your home if you prefer. On the day of closing, you'll sign the mortgage documents, get the keys to your new home, and walk through the front door! Congrats!
Tweet

your mortgage questions. Get answers from our staff underwriters.

Subscribe and never miss out. We'll keep an eye on mortgage rates for you- for free. You'll get monthly tips too

Learn more about our closing process

.