Buying your first home should be a delightful experience.
The moment is finally here. You put the key - your key - into the lock for the very first time. It was so much easier than you expected.
Here you are, standing in front of your new place, less than three weeks after dreaming of owning it. As you open the door, you take a deep breath and smile. A whole world of possibility accompanies your first steps into your home.
Moments like this inspire us to do more for you.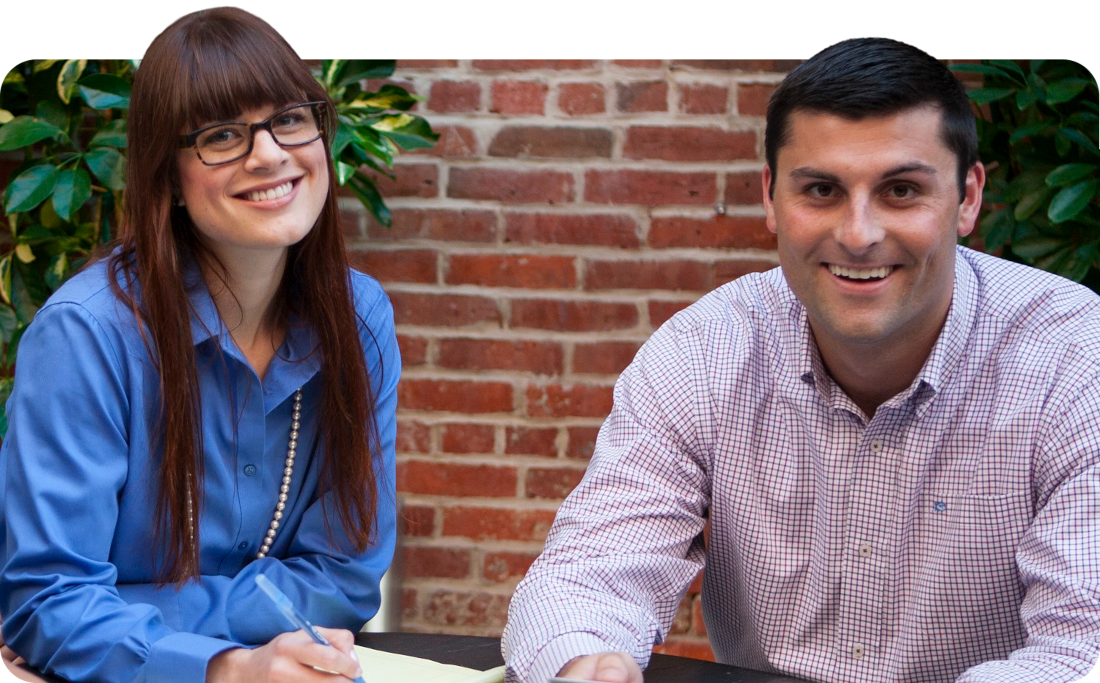 You shouldn't have to worry about the mortgage.
Big banks and internet lenders spend millions on advertising. You've seen the Superbowl commercials and their names on sports stadiums. They pass these costs on to you through higher mortgage rates and fees.
But, unfortunately, all you get in exchange is a service that leaves much to be desired. Ultimately, dealing with clunky banks and call centers for your home loan isn't worth weeks of feeling nervous about an uncertain outcome.
You're in the right place for better service and a lower rate on a home loan.
We know buying a home can be a little scary, so we make sure the mortgage part goes smoothly. Our super-efficient loan process speeds up turn times and keeps you informed.
Efficiency and low overhead drive down our costs. Then, we pass the savings to you so you can lock in the lowest rate for the best deal on your home loan.
Years of mortgage lending experience
First-time homebuyers served
"I can't say enough good things about this company. They will walk you through the entire house-buying process from start to finish, and if you have any questions..."
"... friendly, helpful, and responsive. I'm glad I worked with this business, which has an office right here in the city and understands the intricacies of the Chicago market."

Talk to an expert.
Ask questions, get straight answers, and find out how to start on your home loan.
How we help you buy a home
NewCastle Home Loans offers lower interest rates and better service for residential mortgages from $150,000 to $2,000,000. We lend in Florida, Illinois, Indiana, Michigan, and Tennessee.
An honest rate quote
See the actual rate and monthly payment upfront on our website. Then, feel confident in buying a home because you know what to expect.
Lower rates and fees
Efficiency and low overhead drive down our costs. Then, we pass the savings to you so you can lock in the lowest rate for the best deal on your home loan.
Better service
Rely on our staff of certified mortgage underwriters to guide you along the path to homeownership, making sure everything goes smoothly.
100% online, paper-free
It's a fast, easy, and secure way to get a mortgage so you can focus on the home, not the loan.
Loan Dashboard
Access information conveniently and keep everything organized so you always know what's happening.
Closing plan
Follow the steps to know what to do and when to do it so you never feel lost. Close on time, then celebrate your achievement.
Keep your information safe.
Unlike some mortgage lenders, we never sell your information. As a result, you can shop and compare home loan options on our website without annoying sales calls.
A lender you can trust
Close on time, at the interest rate we promised, with better service than you expected.
Your home purchase starts with a verified pre-approval.
A powerful pre-approval letter from NewCastle Home Loans improves your likelihood of winning the deal.





Frequently asked questions
Why use NewCastle Home Loans for a mortgage?
How far in advance should you get pre-approved for a mortgage?
See home much buying a home will cost.
View the current interest rate and monthly payment so you can plan your home purchase.