Conventional wisdom says the best time to buy a house is in the spring and summer. However, I say the best time to buy a house is when you need a house! As nice as the warm weather seasons can be, winter is the time of year when everyone buckles down and gets serious about home buying. You'll likely see fewer sellers and fewer buyers, but each you see will be extremely eager to make a deal with you.
Read on below to see some of the specific advantages and disadvantages of buying in the Winter.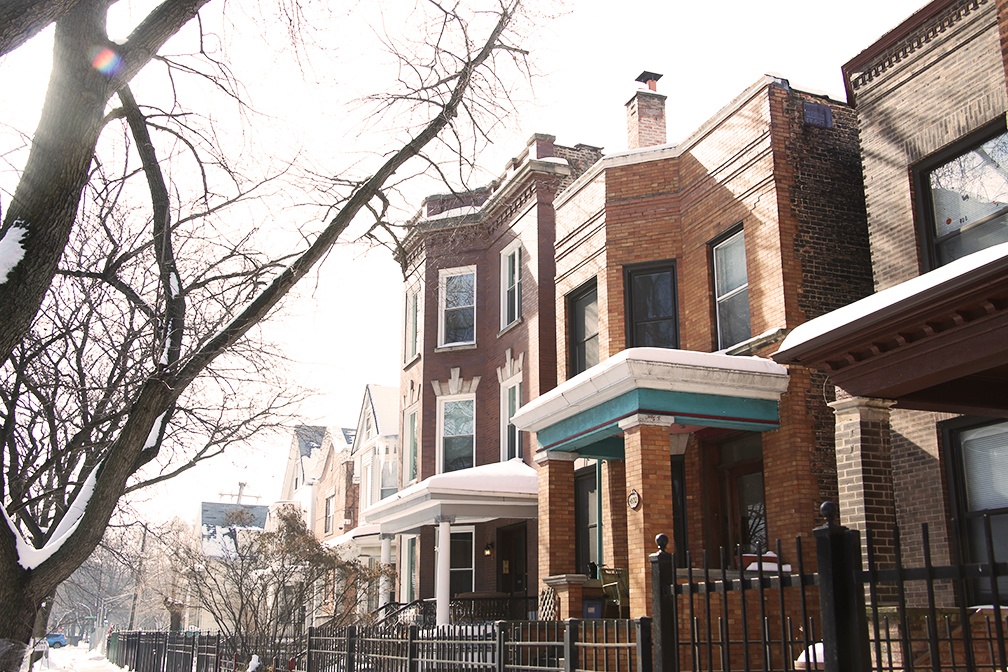 Advantages
Less inventory, but fewer buyers
As the weather cools down, there will be less inventory on the market. But along with fewer houses on the market, there are also fewer buyers. This means you have less competition when you're placing an offer on a home. However, this also means the buyers that are shopping are SERIOUS and so are the people selling the homes.
It's common during the summer for there to be "unmotivated" buyers who will place low offers. They don't need to move immediately, so they're willing to lose out on a few offers in search of the best deal. In winter, this is not the case.
Additionally, less seasonal buyers mean you'll have more of your realtor's attention. This can be a strong benefit, particularly for first-time home buyers, as they'll have more time to educate you on the buying process and leave you with fewer questions.
Lower prices
In a slower market, sellers are motivated. They're going to price their houses aggressively to move faster. They've also likely made their house move-in-ready. Generally, they'll have recently replaced carpets and other basic renovations to help make it ready for new homeowners. As most sellers prefer to list in the summer, a house listed in the winter is one that needs to sell rather than a casual want. Bring a serious offer to them and you'll likely get the house.
Tax benefits
For sellers, unloading their house will help to reduce their annual tax burden, particularly at years end. For buyers, tax pro-rations (taxes due on the house for the portion of the year that the seller owned the house) will be paid by the seller at closing. This is in addition to any seller credits you negotiate with your offer. Ultimately, this means that you'll have less out of pocket cost to purchase in the winter than you would in the spring or summer.
Cozy staging
Courtesy of the holiday season, the homes you're viewing will be immaculately staged. Expect to see homes that are extremely welcoming where rooms have clear definition more often than not. This can help you to picture how things will look for you once you're ready to move in. Sometimes, you may even be able to purchase the exact room as it's staged.
Stronger buying power
Interest rates are rising. While there is no way to know where rates will be in the next three to six months, it's clear they're heading up rather than down. What this means to buyers and sellers is that the same buyer who can buy your $200,000 home right now with lower rates may not be able to buy your same $200,000 home in the spring when rates go up. For buyers and sellers, this means now is a good time to list as you'll both be in the best position for the home sale.
Winterized
In the Midwest region of the country, we endure weather ranging from 40 degrees to below zero on the same day. When possible, be sure to view the houses you want on these cold days. You'll be able to see how well insulated the home is. Comfort level is extremely important, but it's also important to consider how the insulation ability will affect your utility costs.
Fast closing
With fewer buyers and fewer houses being sold, all involved parties will be able to close on your house faster.
More moving equipment available
Moving equipment is one of the last items people typically think about, but no less important. During the spring and summer, you may need to reserve moving trucks or movers more than a month out. If you use a less reputable company, they may even cancel your reservation for a higher paying job. There are plenty of both available in the winter, so there shouldn't be any unexpected surprises.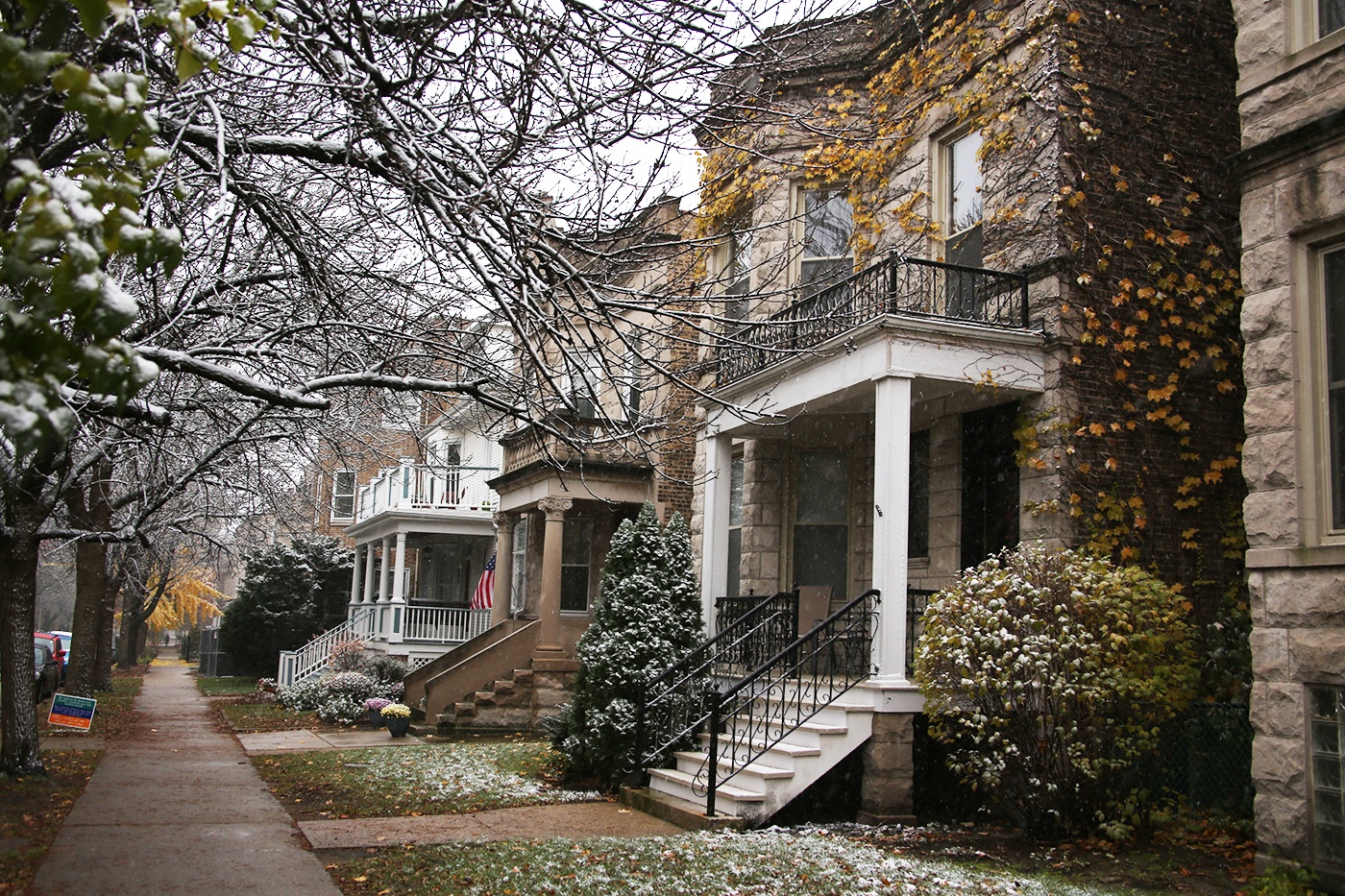 Disadvantages
The cold
Obviously, it'll be colder. A bit of rain in the summer is inconvenient, but a bit of rain in the winter quickly becomes ice. Be mindful of the weather as you're planning your moving date to avoid safety hazards.
The yard
It may be difficult to fully appreciate how much yard you're getting and how much work it will be in the warmer seasons due to being hidden by snow. You also won't be able to enjoy it for several months or more depending on when you purchase.
Winter maintenance
Unfortunately, there won't be a honeymoon period with the new house. You'll need to make sure you have all the tools necessary to deal with snow, ice, and possible power outages. My wife is quick to point out that this could also be an advantage, because you'll get to see what sort of winter maintenance is required before you move in - no nasty surprises!
Utilities Go Up
During the Winter, you'll use more electricity due to less daylight and increased heating needs. Check your furnace & boiler prior to purchase and make sure you have a maintenance plan ready for these and an emergency contact if they go out.
Multiple holidays
This doesn't seem like a disadvantage to people who are celebrating the holidays, but when you're trying to schedule a closing, move in, turning on utilities, and work around the schedules of your lender, realtor, seller, buyer, attorney, and title...this can become quite difficult. Keep the holidays in mind when scheduling your preferred closing date.
Have any questions about buying a house? Reach out to one of our loan officers in the chat below or take a look at our mortgage calculator to see how little your new house payment can be!