Mortgage insurance isn't as complicated as it might seem. To put it simply - mortgage insurance helps borrowers qualify for a home loan when they can't make more than a 20% down payment. The insurance covers the mortgage lender in the event the home buyer can't make their loan payments.
However, you may still want to know how mortgage insurance works and how it changes between different loan programs. In this blog, we will take an in-depth look into what mortgage insurance is, when you're required to have it, PMI vs MIP, and how to get rid of mortgage insurance.


What is mortgage insurance?
Mortgage insurance lowers the risk of loss to the mortgage lender on a loan to a borrower who is putting less than 20% down payment on a property purchase. The more a person invests in something, the more committed they are to it. Mortgage insurance gives lenders some security in the event the borrower does not fulfill their payment obligations.
Mortgage insurance is also the last "I" in PITI - an acronym that explains what makes up your mortgage payment.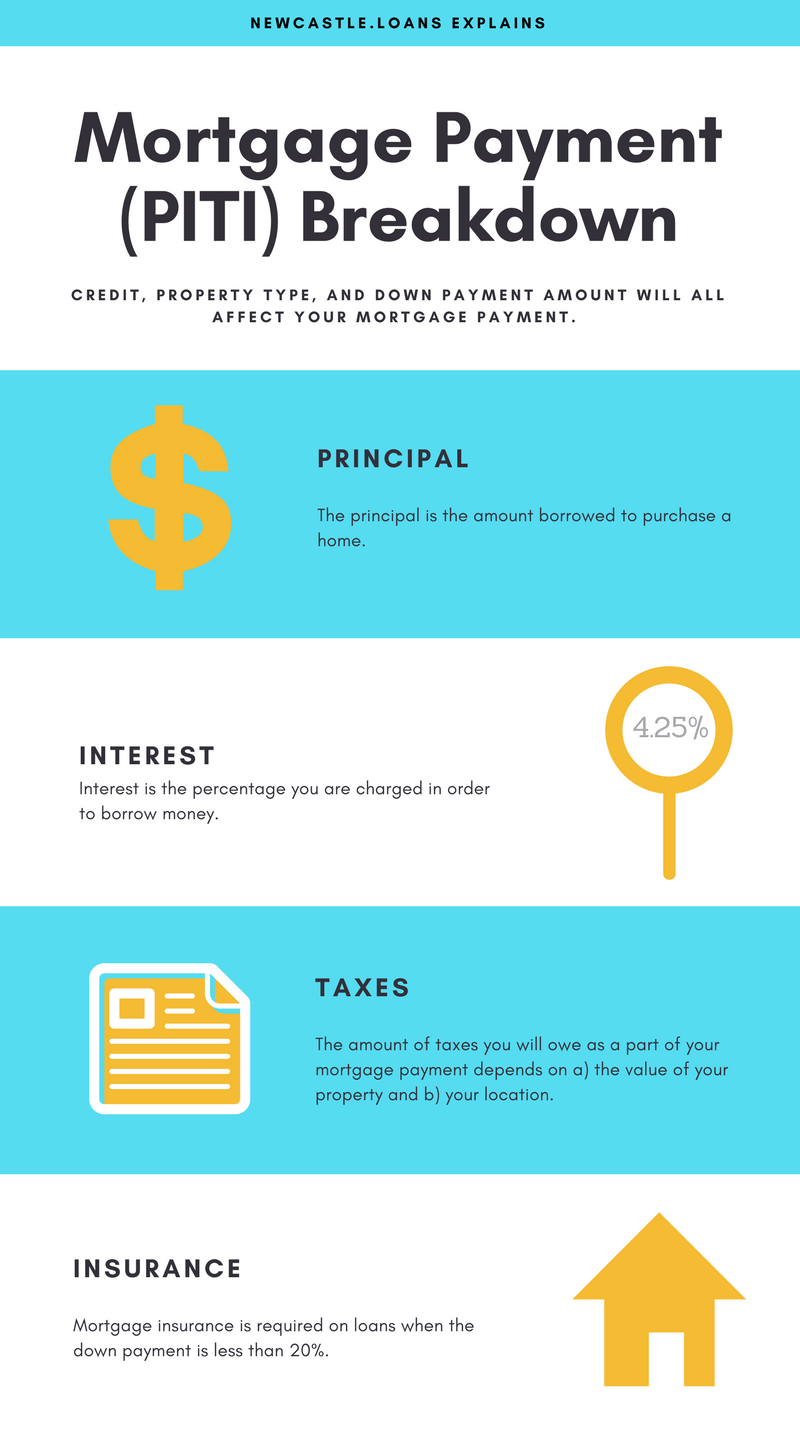 Am I required to have mortgage insurance?
If you are able to put a 20% down payment on your purchase, then no mortgage insurance is required. But, in the event that you can't or don't want to put 20% down, you will need to have mortgage insurance as part of your loan. It will be included in your monthly mortgage payment, your costs at closing, or both.
Government-back loans (FHA and USDA) require a mortgage insurance premium (MIP) for the life of the loan. Although VA loans are government-backed, there is no monthly premium (read on to learn more).
Here's how mortgage insurance works with different loan programs:
Conventional loans
Lenders will set up your private mortgage insurance (PMI) through a private company. Your mortgage lender can roll it into your monthly payment with little or no initial cost at your closing.
PMI rates vary depending on your down payment and credit score, but generally, are more competitive than FHA rates for borrowers with good credit.
Once you have 20% equity in your home, you no longer need to pay for mortgage insurance.
FHA loans
Mortgage insurance is required on all FHA loans, and the cost is the same no matter your credit score.
You will pay MIP directly to the FHA. This includes an upfront fee, part of your closing costs, and a monthly fee included in your monthly mortgage payment.
There is a slight increase in price for down payments that are less than five percent.
If you don't have enough cash on hand to pay the upfront fee, you are allowed to roll the fee into your mortgage. If you do this, your loan amount and the overall costs of your loan will increase.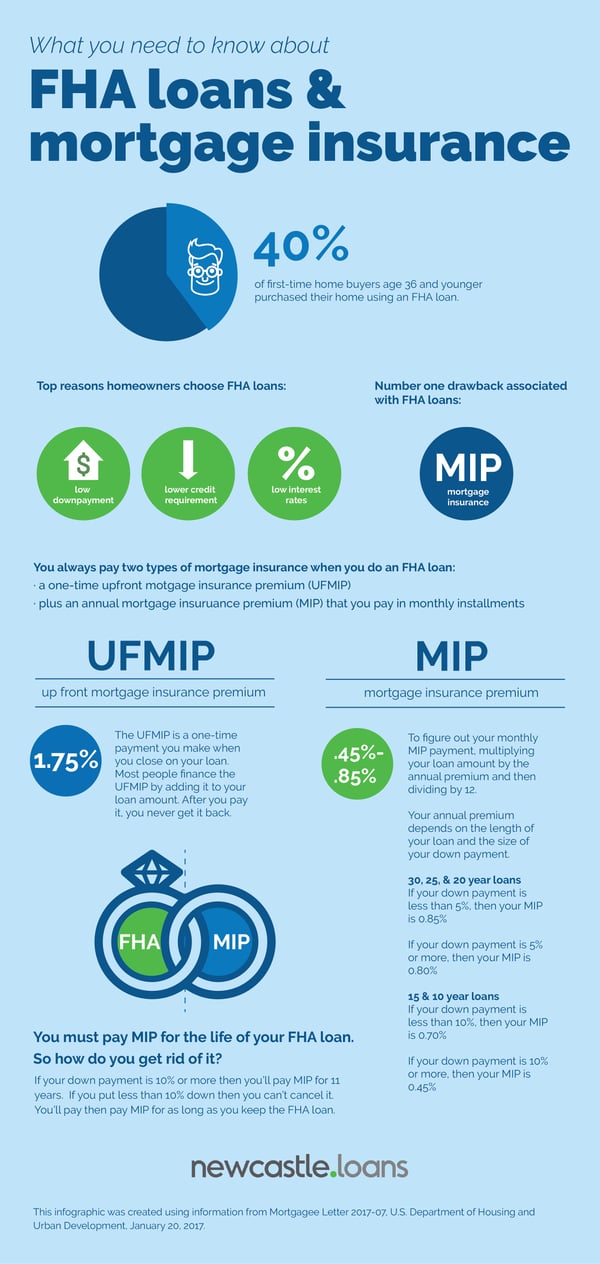 USDA loans
You are required to pay MIP for your insurance during closing and as part of your monthly payment for the life of the loan. There's also a 1% upfront guarantee fee on USDA loans.
Insurance premiums for USDA loans are typically less expensive.
You can roll the upfront fee into your mortgage instead of paying it out of pocket, but, again, doing so increases both your loan amount and your overall costs.
VA loans
Mortgage insurance is not required for VA loans, because the VA guarantee replaces mortgage insurance but serves the same purpose. With VA loans, there is no monthly mortgage insurance premium.
However, there's a "funding fee" paid upfront with VA loans that is calculated based on your type of military service, down payment amount, disability status, whether you're purchasing or refinancing, and whether this is your first VA loan or you've had a VA loan before.
You can roll the funding fee into your mortgage and therefore increase your loan amount and overall fees.


How much does mortgage insurance cost? PMI vs MIP
As you read above, the cost of mortgage insurance depends on the type of loan you have. To figure out what you'll be paying for mortgage insurance, you should first look at whether you have a conventional loan or a government loan (FHA, VA, and USDA).
For conventional loans, the same information you put into our mortgage calculator will be used to determine your mortgage insurance rate. The following infographic breaks down the steps to calculate PMI for a conventional mortgage.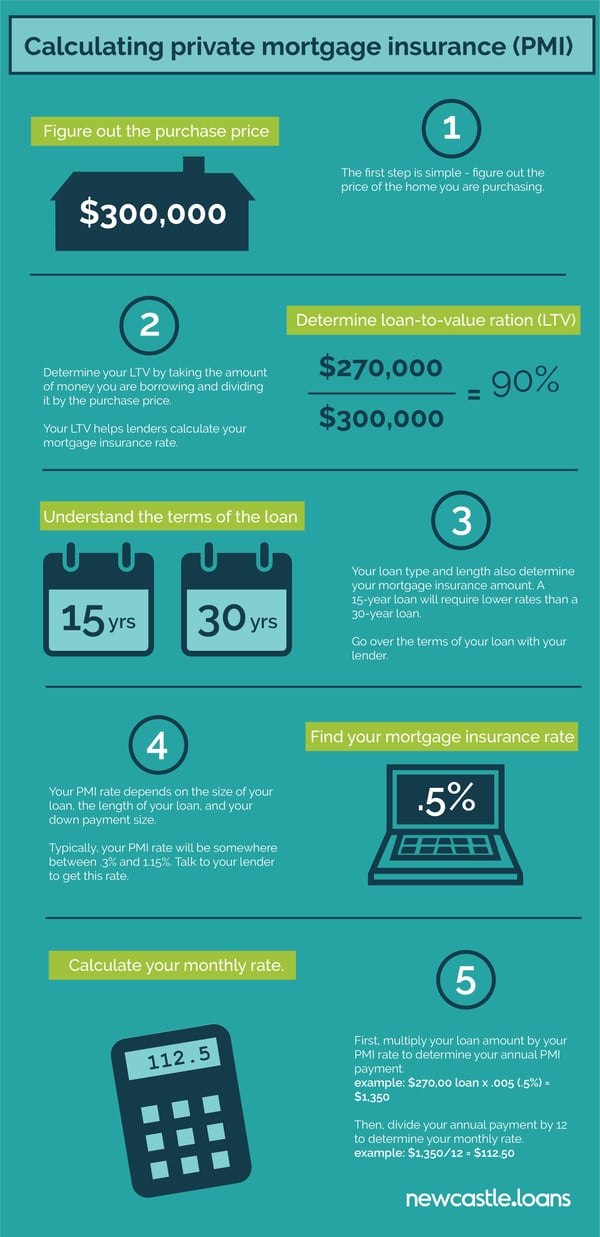 Fees usually vary from 0.3 percent to 1.15 percent of your loan amount per year.
For government loans (FHA, VA, and USDA), mortgage insurance rates are predetermined for the life of the loan. The most common of the three you'll deal with is likely an FHA mortgage. The cost of your MIP is an important consideration when deciding whether to take on an FHA loan. Rates differ based on the loan amount, mortgage duration, and Loan-to-Value ratio (LTV). Feel free to scroll back up to the earlier FHA mortgage insurance infographic for an easy guide to how FHA insurance prices work. In addition, here are the 2019 MIP rates for FHA loans:
2019 MIP Rates for FHA Loans Over 15 Years
| | | |
| --- | --- | --- |
| Loan Amount | LTV | Annual MIP |
| < $625,500 | <95% | 0.80% |
| < $625,500 | >95% | 0.85% |
| >$625,500 | <95% | 1.00% |
| >$625,500 | >95% | 1.05% |
2019 MIP Rates for FHA Loans up to 15 Years
| | | |
| --- | --- | --- |
| Loan Amount | LTV | Annual MIP |
| < $625,500 | <90% | 0.45% |
| < $625,500 | >90% | 0.70% |
| >$625,500 | <78% | 0.45% |
| >$625,500 | 78.01% to 90% | 0.70% |
| >$625,500 | >90% | 0.95% |
You typically pay your MIP in two phases.
First, you pay an upfront fee of 1.75% of the loan amount. This upfront fee is added to the loan balance. For example:
Loan amount: $100,000
Down payment: $3,500 (3.5%)
Loan balance: $96,500
Upfront MIP fee: $1,688.75 (1.75%)
New Loan Balance: $96,500 + $1,688.75 = $98,188.75
Second, you will pay the MIP annual rate (depending on your LTV and loan amount) as part of your monthly mortgage. So, if the payment of MIP is tied to your LTV ratio, when can you stop paying? The chart below gives an idea of how long you will need to pay the monthly MIP:
| | | |
| --- | --- | --- |
| Term | LTV (%) | Payment duration |
| <15 years | <78% | 11 years |
| <15 years | 78.01 to 90% | 11 years |
| <15 years | >90% | loan term |
| >15 years | <78% | 11 years |
| >15 years | 78.01 to 90% | 11 years |
| >15 years | >90% | Loan term |
How do I get rid of mortgage insurance?
On government-backed loans (other than VA), you will pay MIP for the life of your loan. Again, most borrowers will be dealing with an FHA loan. In that scenario, the only way to get rid of the MIP is to refinance out of FHA.
In order to get rid of your mortgage insurance on conventional loans, you need to have at least 20% equity in your home. You can ask your lender to remove PMI once you've paid your mortgage balance down to 78% of your home's original appraised value. The servicer of the loan may have you order an appraisal to show that the property is at least 80%.
Another way of canceling your mortgage insurance is to refinance your mortgage. If home values in your area have increased, if you've increased the value of your home with new additions, or you have paid your mortgage balance below 80% of its original value, you can apply for a refinance loan which does not include mortgage insurance. Check out our refinance calculator to see if it will save you money.


Have questions? Let us know!
If you need more information about mortgage insurance, feel free to use the chat on the bottom right of your screen or call us at 855-610-1112 if you have any questions.
In addition, if you're still early in your home buying journey, make sure to download our free first-time home buyer guide to walk you through the purchase process.