Delightful home-buying experience
Years of mortgage lending experience
First-time homebuyers served
You're in the right place for a home loan.
Getting a mortgage through a big bank or internet lender is expensive, impersonal, and lengthy. Only 25% of homebuyers are satisfied with the outcome, according to McKinsey & Company's survey. Rely on NewCastle Home Loans and our team of mortgage experts to guide you to homeownership, ensuring everything goes smoothly.
Start with an honest rate quote.
See the actual rate and monthly payment upfront on our website. Then, feel confident about buying a home because you know what to expect.
Receive same-day pre-approval.
Make an offer quickly and take advantage of every opportunity to buy the perfect home.
Get your offer accepted.
Improve the likelihood of winning the deal. A mortgage pre-approval letter signed by an underwriter enhances your negotiating power, especially when competing with other buyers.
Lock in the lowest rate.
Efficiency and low overhead drive down our costs. Then, we pass the savings to you so you for the best deal on your home loan.
Follow the closing plan.
Never feel lost. Know what to do and when to do it.
Enjoy better service
Rely on our staff of certified mortgage underwriters to guide you to homeownership, making sure everything goes smoothly.
Your home purchase starts with a verified pre-approval.
A powerful pre-approval letter from NewCastle Home Loans will help you win the deal.
Start with reliable mortgage information.
My short videos and articles will help you find the right loan for the perfect home.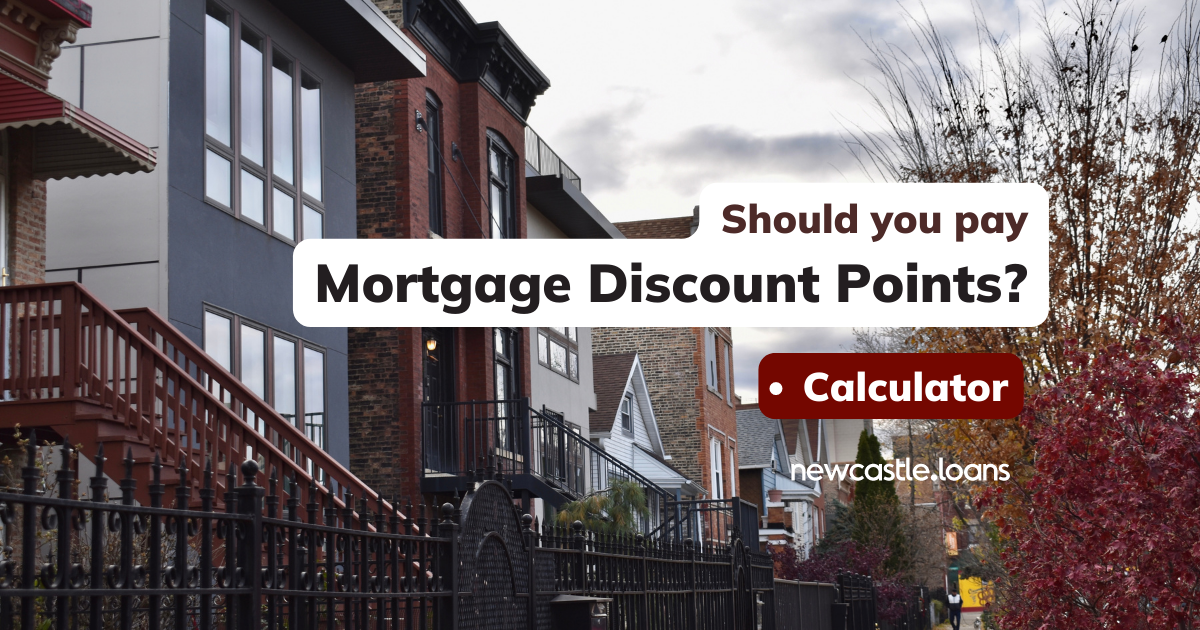 Mortgage Discount Points | Calculator
Paying discount points is a way to lower your mortgage interest rate. Essentially, you pay a lump sum at closing in exchange for a lower interest...
Get in touch.
Jim Quist, Newcastle Home Loans, 1700 W Cortland Street, Chicago, IL 60622