Here I am sitting in my garage on a Saturday listening to the Cubs game on the radio. Unfortunately, the game keeps getting interrupted by the same commercial. "It's time to refinance your home mortgage into a lower rate." I'm annoyed, but at the same time relieved because I just refinanced my loan into a lower interest rate. However, I keep asking myself Should I? Could I? get rid of my Private Mortgage Insurance as well and reduce my monthly payment even more? The answer is YES!
PMI is painful, getting rid of it shouldn't be.
First and foremost, you need to understand your home's loan-to-value ratio (LTV). This is the difference between the amount of your loan and your home's value. It's easy to calculate your LTV: Simply divide your loan amount by your home's current value. For example, if you borrowed $135,000 for a house valued at $150,000, your LTV would be 0.9, or 90% and you would have PMI attached to your mortgage. In order for PMI to be removed or canceled your loan value must be 80% or less. Once you've calculated your current LTV, if it's above 80% check out the ways below to remove or cancel PMI.
How to remove PMI
#1 Refinance
The refinancing tactic works if your home has gained substantial value since the last time you got a mortgage. For example, if you currently owe $171,600 on your mortgage and during your refinance you receive a new appraised value of $220,000, your new LTV is 78. Under these circumstances, you can refinance into a new loan without having to pay for PMI. Also, keep in my mind if you're able to secure a new lower interest rate when refinancing, you not only get rid of PMI but reduce your monthly mortgage payments as well.
#2 Order a New Appraisal
Based on new market data home values are on the rise. If you think your home has increased in value it's easy to find if it has from an appraiser. Contact your lender have them order an appraisal. You should expect to pay around $400-550 for the cost of the home appraisal. The appraiser will come to your house, take pictures and measurements and review the comparables in your neighborhood. The home appraiser will send his or her final opinion of your home's value to your lender. If the value proves your LTV is 80 percent or less, the lender will remove the PMI. You will longer be required to have mortgage insurance on your loan, thereby, lowering your monthly payment.
#3 Pay Down your Current Mortgage
A quicker way to get rid of PMI is to shell out some cash from your savings to pay your current mortgage down to the 80 LTV level. Once you do this, you can request your lender to remove the PMI from your loan. But before you consider taking money from your savings to pay down the loan, perform a simple test. Determine what return you're currently receiving on your savings account and compare it with the monthly savings you will generate by removing PMI. This comparison will tell you exactly if it is financially beneficial for you to pay down your mortgage to eliminate a monthly PMI payment.
#4 Consider Value Adding Home Improvements
Typically, kitchen and bathroom remodeling adds value, whereas things like adding pools does not. According to the National Association of Realtors, exterior remodeling projects such as adding a new entry door and repainting stucco tend to get homeowners the most return on their investment. After exterior projects, minor kitchen remodels and adding attic bedrooms bring the next best return on your money. Once completed, ask the lender to order an appraisal and recalculate your loan-to-value ratio using the new value figure to see if the 80 LTV threshold has been met. If so, the lender will remove your PMI for you.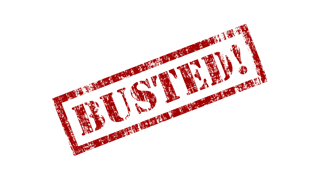 Bust PMI
If your monthly PMI payment is making you feel you're getting a root canal. Talk to us and we can analyze your current PMI situation and search available solutions so your cash flow can increase and you too can feel no more PMI pain. Take a few minutes of your time and learn how to increase your cashflow. You can learn about all your PMI removal options and get all your mortgage questions answered by giving us a call.
Tweet your mortgage questions.

Get answers from our staff underwriters.

Subscribe and never miss out. We'll keep an eye on mortgage rates for you - for free. You'll get monthly tips too.