The old (and unfortunately standard) mortgage process is far from consistent. Pre-approvals are just estimates, closing takes months, and you're buried in paperwork. At NewCastle Home Loans, we've changed all of those shortcomings with our instant home loan approval.
In this blog, we'll cover what exactly is an instant home loan approval, why it's a step above the industry standard, and how the process works.
An instant home loan approval is actually 100% digital.
"Digital mortgage approvals" - every mortgage lender throws that phrase around. In reality, most lenders are just doing a simple math equation but none of your information is actually verified or legitimately approved. In other words, it's just a guesstimate.
With our instant loan approval, you enter your information into our 100% digital and online system, and we run your customized data through our automated underwriting system. In a matter of minutes, your loan is instantly approved, and you'll have your Approved Buyer Cert (pre-approval). Having your pre-approval underwritten is key to verifying what you can afford - not just plugging numbers into an equation.
That seems too easy. How does it work?
First, you'll go to our secure portal to start your instant home loan approval to get pre-approved. You'll need to provide some of your personal information, which includes your full name, social security number, home address, date of birth, credit score, employer information, and income and savings numbers. The entire application takes about 15 minutes.
Once you submit your application, the system begins the pre-approval process. Our secure system is automated to underwrite your loan based on the information you provided. The actual approval only takes a couple of minutes as it analyzes your data, pulls your credit, and provides the approval and conditions.
We need your personal information in order to verify exactly what you can afford. That's what separates and instant home loan approval from a standard pre-qualification. In fact, since you've provided this information now, it'll save you tons of time down the road.
Your pre-approval shouldn't just be an estimation. Your pre-approval should be something you can rely on.
What if I'm not approved?
If you find out you're not instantly approved, one of our loan officers will jump in and help you troubleshoot. Sometimes there may have been simple entry errors while other times we may need to work with you to increase your credit score or down payment. We're here to help regardless of the situation.
How do I keep track of the status of my mortgage?
Our team will keep you updated every step of that way. However, you can always check the status of your loan throughout the process 24/7 with your Loan Dashboard - another big benefit of our instant loan approval.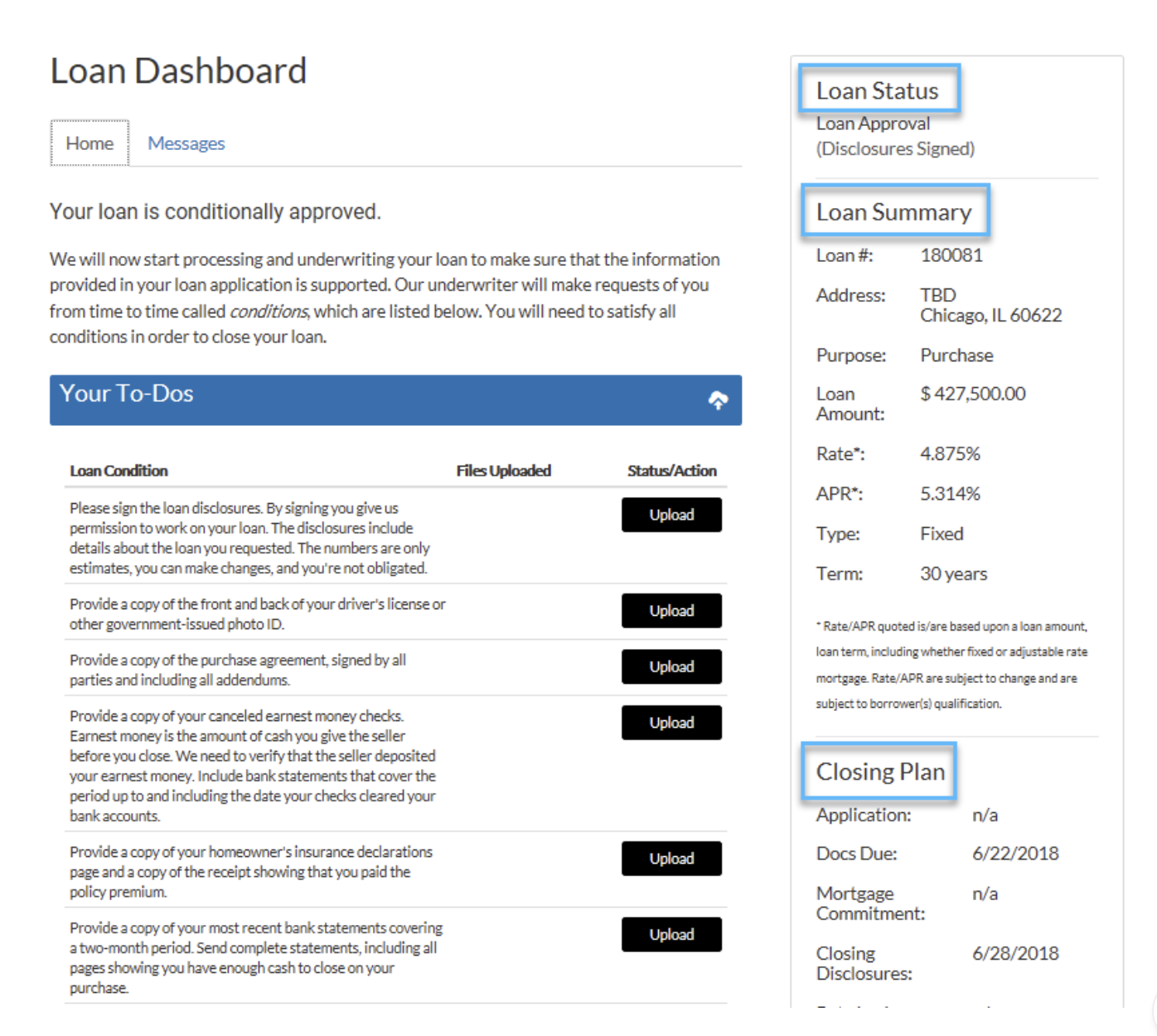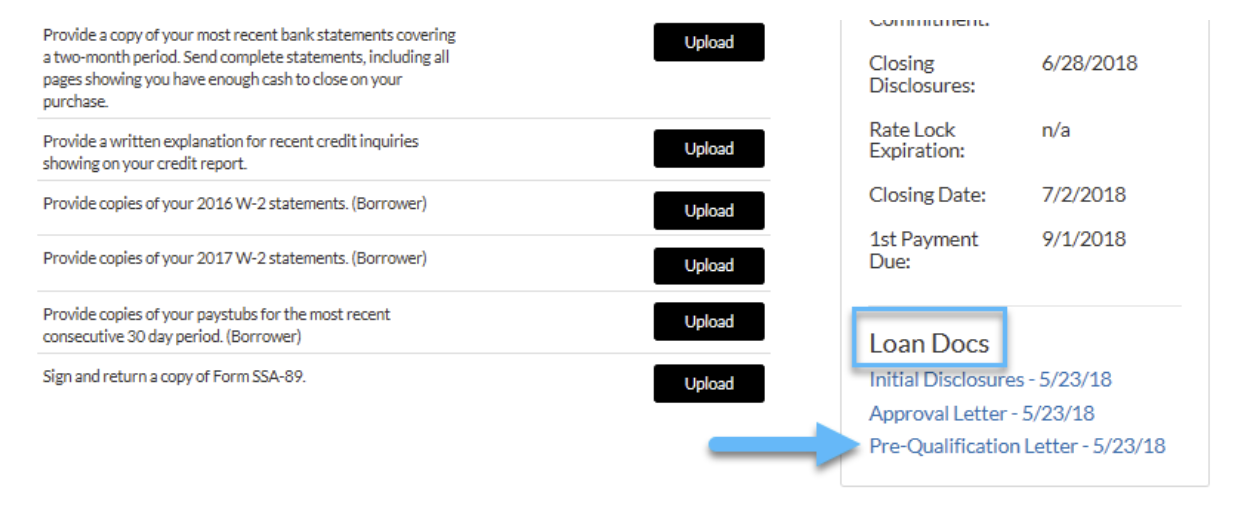 You'll be able to see your To-Do list, upload and sign documents electronically, and review your closing plan at any time of day.
What are other benefits of an instant loan approval?
Remember when we said we needed your personal information to verify what you can afford? Well, when you find the right home and put in an offer, you'll be able to close on your home 3x faster than the average home buyer. Since you have an Approved Buyer Cert already verified, you've done most of the "paperwork" needed for your final loan approval.
In addition, you have many different ways you can contact our team along the way. You can send us a message through your Loan Dashboard, email, live chat, or just give your loan officer a call.
Ready to be instantly approved?
If you think you're ready to be instantly pre-approved, go over to our secure application portal and get started now. If you're still unsure, feel free to give our mortgage calculator a try first. Both our online application and calculator are tied to today's live mortgage rates.
Tweet your mortgage questions. Get answers from our staff underwriters.

Subscribe and never miss out. We'll keep an eye on mortgage rates for you - for free. You'll get monthly tips too.

Learn more about our our online application.