Zombies are everywhere. They're at the movies, in video games, and in Zombieland 2. Halloween is here, so you'll see plenty of the undead trudging through your neighborhood looking for treats.
The idea of a zombie apocalypse is terrifying. If it did happen, you'd have no control over the events unfolding around you, leaving you with a feeling of uncertainty about your future. It's scary when there's uncertainty in your real life, too. So it's only natural to feel a little intimidated by the mortgage process when you don't know what to expect.
If you're taking on a big mortgage to buy a house or battling the undead, the outcome depends on how you deal with it. Read this guide and learn how you can take control, overcome your fears and survive the zombie apocalypse and the mortgage process.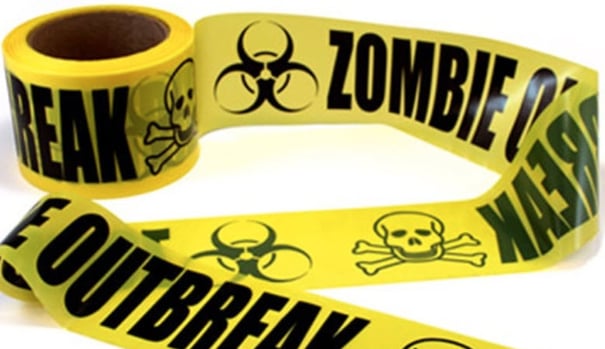 Arm yourself
Give yourself a fighting chance against the infected and mortgage salespeople by arming yourself with a few survival essentials. Preparing to take on the zombies is easy.
Pick up a melee weapon from the hardware store, like a lightweight hatchet or machete.

Add some body armor. I'd use my old hockey equipment.

Slip a handy Bic lighter in your pocket, so you don't end up rubbing sticks.
A couple of cutting-edge mortgage tools will give you the upper hand when you're looking to buy a house.
Start with an online mortgage calculator that gives you all the numbers you need to make a decision. Use it to find out how much it will cost to buy the house. Then nail down the lowest monthly payment, interest rate, and closing costs. Do it all in real-time, and without giving up your private info. Finding a mortgage will be as easy as fighting zombies with Chuck Norris as your sidekick.
Get an Approved Buyer Cert. It's a real mortgage approval, not some flimsy prequalification. Do it online before you shop for a home so that you can quickly zero-in on the places you can afford. After you find the perfect home, you'll feel confident about closing the mortgage because you're already approved.
Have a plan
Whether you're dodging the walking dead or buying a home, locking yourself in your apartment won't help. It's even more foolish to set out aimlessly and to rely on pure chance. You need a plan that details your exact route so that you get to your destination quickly and in good shape.
Use a lender with a closing plan that's tailor-made for you. It's a timeline with a series of action items, deadlines and all the critical dates for your home purchase. Just follow the steps, and you'll always know where you are in the process.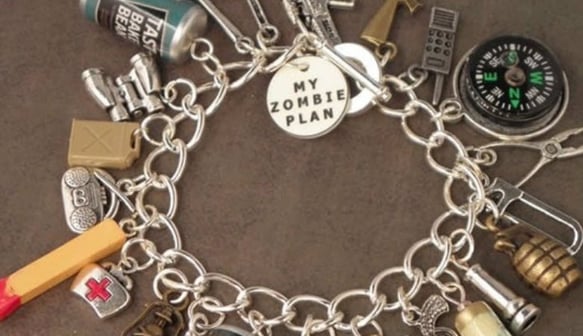 Get help
Zombies are slow, clumsy and weak. But they're relentless, and there are a lot of them. You won't survive without help, and you can't count on zombies for help. You need reliable people. Finding people you can trust is easier said than done during a zombie apocalypses.
It's much easier to find trustworthy people in the real world. Nevertheless, be sure to choose your mortgage lender carefully. Going with a reliable lender will ensure that your first home purchase is an excellent experience.
Follow these simple rules to find a reliable lender:
Work with a home loan expert

. Ask your real estate agent, your friends, and your family for recommendations. Check for social proof through

Facebook

and

Google reviews

.

Get a quote up-front

and in writing that includes the rate, all the fees, and your monthly payment. Shop around and compare a few offers. Never give up your private info before you see their numbers.

Decide if the lender will be there to support you. They must meet deadlines, update you with regular status reports, and guide you through the loan process with empathy.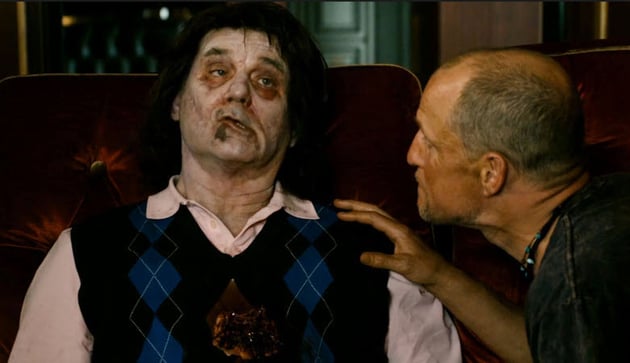 Power of choice

You can survive any difficult situation, a zombie apocalypse or the mortgage process. The right tools, a good plan, and help from reliable people improve your odds of success - especially when you want a loan to buy a home.

If you're unprepared, you're vulnerable, and your efforts to get the best deal on your home loan will be futile. You might as well lie down in the bank lobby and wait for the loan officer to take a bite out of your noggin. Then, like a zombie, you could pay the price for a long-long time.

You're not a nameless and disposable consumer. You have the power of choice. So be prepared, shop around, ask questions, and choose the lender that meets your needs.
Did I miss something? Leave me a comment below.

Subscribe and never miss out. We'll keep an eye on mortgage rates for you - for free.

Looking to buy your next place? Schedule some time to talk with me.