A tight budget doesn't mean you have to keep renting forever. When you rent, you're often helping someone else pay their mortgage – why not your own?
If your answer to that is "it's too expensive to own a home in Chicago," we might change your mind. There are plenty of homes for sale in Chicago for less than $200,000. Scroll down if you're ready to look at some current listings. But if you're still nervous about affording that, you should be aware of your choices.
Down payment and loan options in Chicago
Having to make a 20% down payment on your home is a myth. You don't need to keep renting to save up for that. In fact, it's often more financially advantageous to purchase a home before then to start building equity. There are plenty of loan programs with low down payment options.
If you're buying a home in Chicago, you also have a couple down payment assistance programs to consider.
Did you know Chicago has its own down payment assistance program? Chicago's Home Buyer Assistance Program can cover up to 7% of the total loan amount for down payment and closing costs. Unlike many down payment assistance programs, you don't have to be a first time home buyer to qualify for this program.
If you are a first time home buyer, you may also qualify for an Illinois Housing Development Authority (IHDA) down payment program. Depending on your situation, you could qualify for up to $10,000 in down payment assistance. Check out our IHDA ebook for more information.
Chicago homes for less than $200,000
1503 S State St, Unit 313 - 1 bed, 2 bath - $189,900
Want to live in the South Loop neighborhood? This spacious loft in a desirable neighborhood is walking distance from anything you could need or want in Chicago (including the lakeshore!)
6118 N Sheridan Rd, Unit 204 - 2 beds, 1 bath - $154,000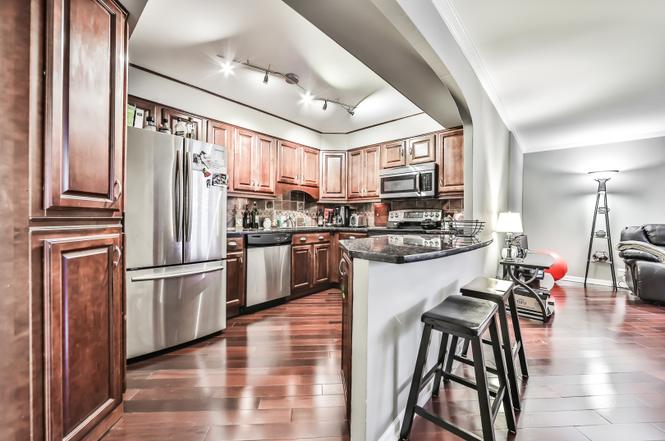 Looking for a two bedroom apartment in Chicago that won't break the bank? You may want to check out this listing in Edgewater. Selling points include hardwood floors, a chef's kitchen, brand new stainless steel appliances and quick access to Lakeshore Drive.
5253 N Rockwell St, Unit 3 - 2 bed, 1 bath - $184,500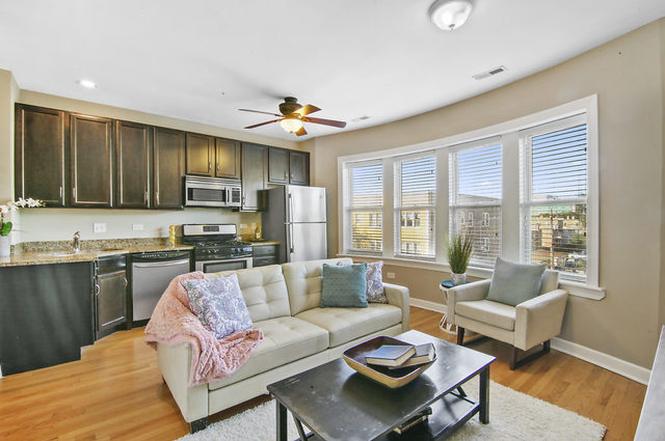 If you're looking for a neighborhood with historical charm, Lincoln Square is a great place to look. This property boasts natural lighting, in-unit laundry, and a private deck.
1450 N Fairfield Ave, Unit GR - 2 bed, 1 bath - $149,900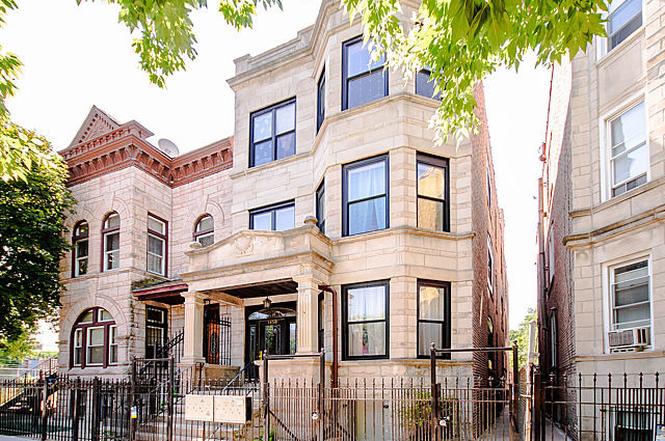 If you don't mind a garden unit, this beautiful home in Humboldt Park is hard to beat for the price. With high ceilings, new appliances, and an in-unit washer/dryer, this property is worth viewing.
700 W Bittersweet Pl, Unit 109 - 1 bed, 1 bath - $135,000
The Buena Park neighborhood has multiple properties under $200,000 worth looking at. With quick access to Lakeshore Drive, a large open floor plan, and a recently updated kitchen, this one bedroom is a great option.
Ready to take the next step?
When it comes to finding the best loan program for your budget, your loan officer is your best friend. We're here to help you make your homeownership dream a reality, and to relieve as much stress as possible from the whole process. Contact us to chat about your specific Chicago home budget, or use our Chicago Mortgage Calculator to see exactly what you can afford in real-time.