How much time do you spend on mortgage disclosures?
On average, it takes two hours to finish a loan application, double check it, create initial disclosures and then chase down your customer for signatures. In this article, I'll show you how we automate these tasks, so you disclose with 100% accuracy, every time, without doing it by hand. You'll free up an extra 15% of your time to do more things that make you money.
Computers are better at completing tasks. You're better at selling.
A couple of years ago, before we automated everything, we relied on loan officers to prepare and send customers Loan Estimates and other mortgage disclosures within three days after applying.
Loan officers know, some of the fees originators put on Loan Estimates must be exact. If we underestimate or forget to add them, then the lender pays for the mistakes. Government regulators call them "zero tolerance" fees. I call them expensive mistakes waiting to happen.
Then it happened to me. My customer bought a $500,000 condo in Chicago, and I forgot to add the transfer tax to the Loan Estimate. I was busy. I didn't double check. Nevertheless, the transfer tax is a zero tolerance fee. I had to pay it for my customer, and it cost me $3,750. The loss was more than the commission. It made me so angry that I decided to do something about it.
Now, after automating our disclosures, we don't worry about costly mistakes. We always send disclosures immediately after someone applies for a mortgage, and we never over or underestimate our fees. Loan Estimates are always accurate.
How it works - price, approve and disclose in minutes.
We connected services like appraisals, insurances, and title companies to our product and pricing tool. Then we put the product and pricing tool on our website at newcastle.loans. Anyone can go online, run a loan scenario, and see all the real numbers upfront with incredible detail and accuracy.
Customers select the loan program, the interest rate, down payment, and the closing costs. The interest rates are live, and the closing costs are exact, even the government fees like transfer taxes are precise.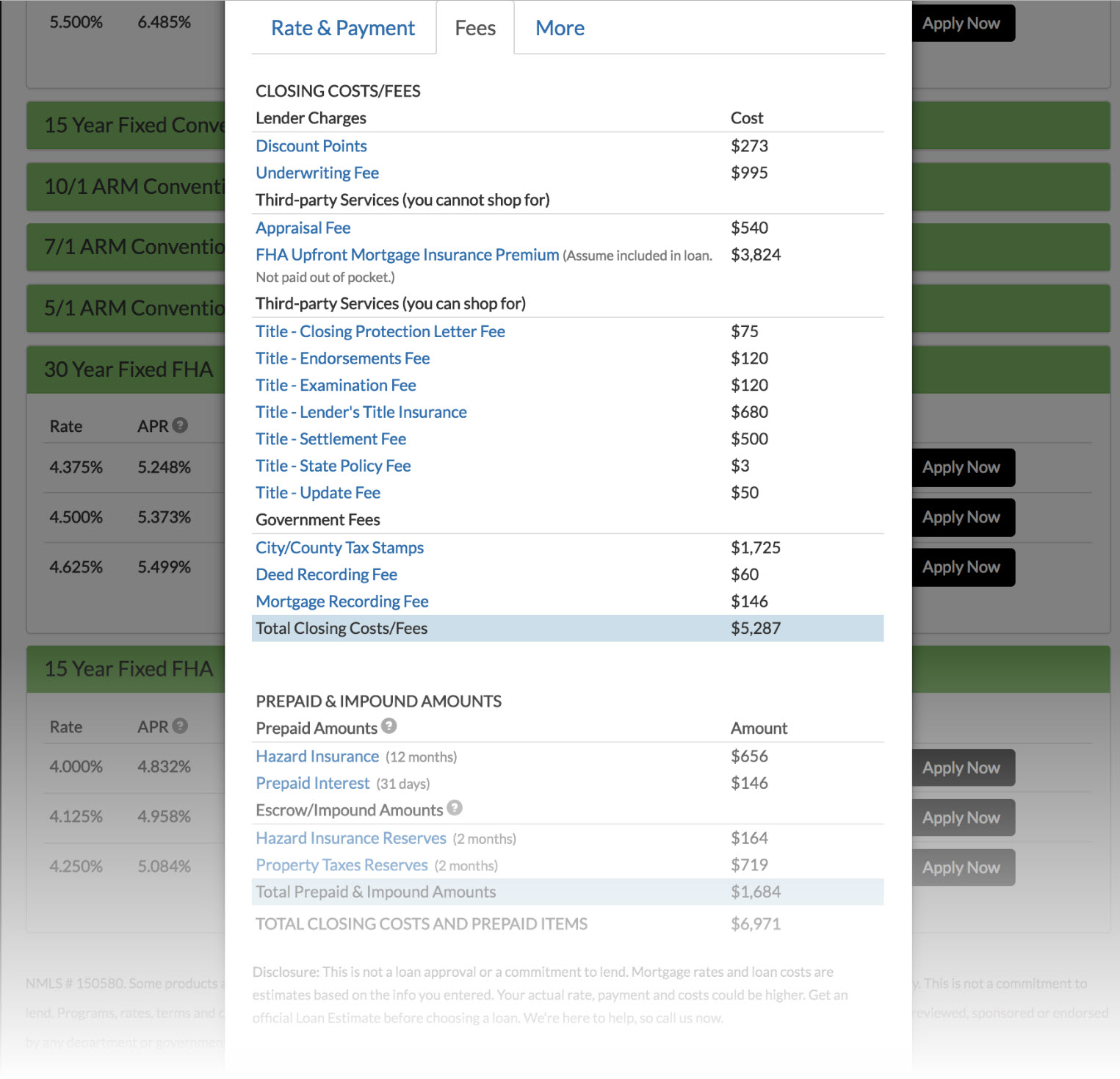 Our loan application pulls credit reports, runs underwriting findings, and creates initial disclosures in real-time. Customers click-to-sign the documents right on our website. We deliver a friction-less user experience, no emails, complicated e-sign instructions, or printing.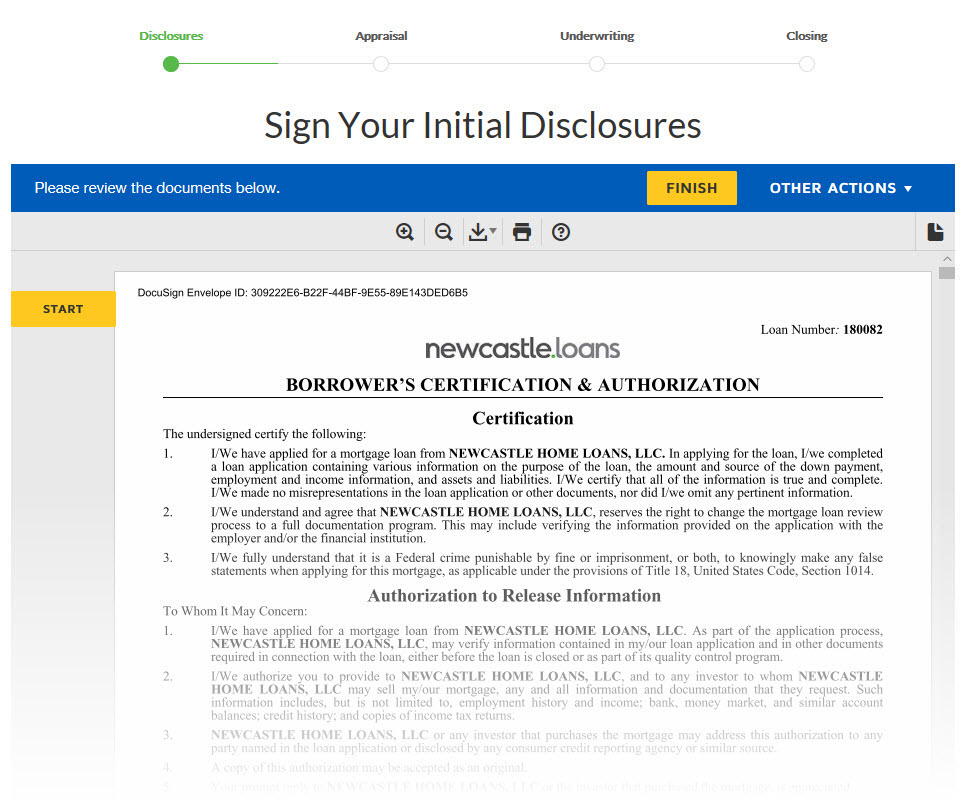 The old way is holding you back.
I struggled with the #1 LOS for years, probably the same one you use now. Outdated technology delivers a frustrating experience to customers who want a fast and easy way to review and sign mortgage disclosures.
If you close ten loans per month and pull through 75% of your applications, then you're burning about 27 hours each month on tasks that should be automated. That's more than 15% of your work time! Imagine what you could do with that time.


You pay for inefficiency.
Some loan officers hire an assistant. Many mortgage companies have a disclosure desk or department. Companies would rather take on extra staff to avoid more costly disclosure compliance mistakes. Pay your assistant from your hard earned commissions, or pay for your company's disclosure desk by selling higher rates and fees. Either way, loan officers lose money when their mortgage company has an inefficient disclosure process.
Let's face it, we all sell the same conforming and government loans. We follow the same guidelines, the mortgages end up in the same place, and we sell them for about the same price. The only way you can offer customers lower rates and fees is to work with a lender that has a more efficient process.
We borrowed a page from Henry Ford. He didn't invent the car or the assembly line. He made cars more affordable. Your customers are unique, and all your loans won't fit on an assembly line. However, parts of the mortgage process can and should be automated. Loan disclosure is a good example and a perfect place to start.
Make it easy for people to do business with you.
Stop burning hours behind your desk doing tasks that your mortgage company should have automated. Start investing that time in growing your business by getting out, talking to people, and developing relationships with referral partners.
Schedule time to talk with me. Find out how a modern mortgage origination platform, digital marketing, and an integrated customer relationship management software (CRM) will help you find the success you always dreamed of.
See our Careers page.