Great loan officers make converting mortgage leads look easy. But closing loans consistently amounts to a lot of hard work. You not only need to build trust with home buyers but also put in significant effort behind the scenes.
Building trust, especially with first-time home buyers, is never easy. How they go about buying a home isn't the same as it used to be. They shop online and research before ever connecting with a loan officer. And they have a reputation for expecting everything on-demand.
In this blog, I'll explain how loan officers convert more leads by gaining trust early and modernizing their sales approach to better serve today's home buyers.
Why you're not converting as many mortgage leads.

Buyers have changed. The traditional mortgage sales playbook simply doesn't work as well as it once did. Old sales tactics no longer match up with home buyer expectations.
I noticed the disconnect about four years ago before we modernized our systems. New leads were tapering off and fewer were converting into loans. Volume was slipping and so were profits. Loan officers are all too familiar with this agonizing shift.
How you can turn your conversion rate around.

At that point, I realized we had to change the way we were communicating with our current and potential customers. We needed a framework that fosters trust - even before a buyer connects with a loan officer. We realized we needed to innovate.
One of the sales tools we added to our website helped us immediately reconnect with home buyers. We're bringing in plenty of qualified leads. You can too. By using this tool, you'll originate more purchase and refinance business than ever.
We call it a "real-time mortgage calculator." We placed the calculator at the top of our home page. Buyers love the tool, because it gives them the freedom to shop and compare loan options using real numbers. They get the info they want instantly without giving up their personal information. They don't feel rushed by a sales team and can get their feet wet before jumping in.
Anyone can go online, run a loan scenario, and see all the real numbers upfront with incredible detail and accuracy. You can try the calculator yourself here to see what I'm talking about.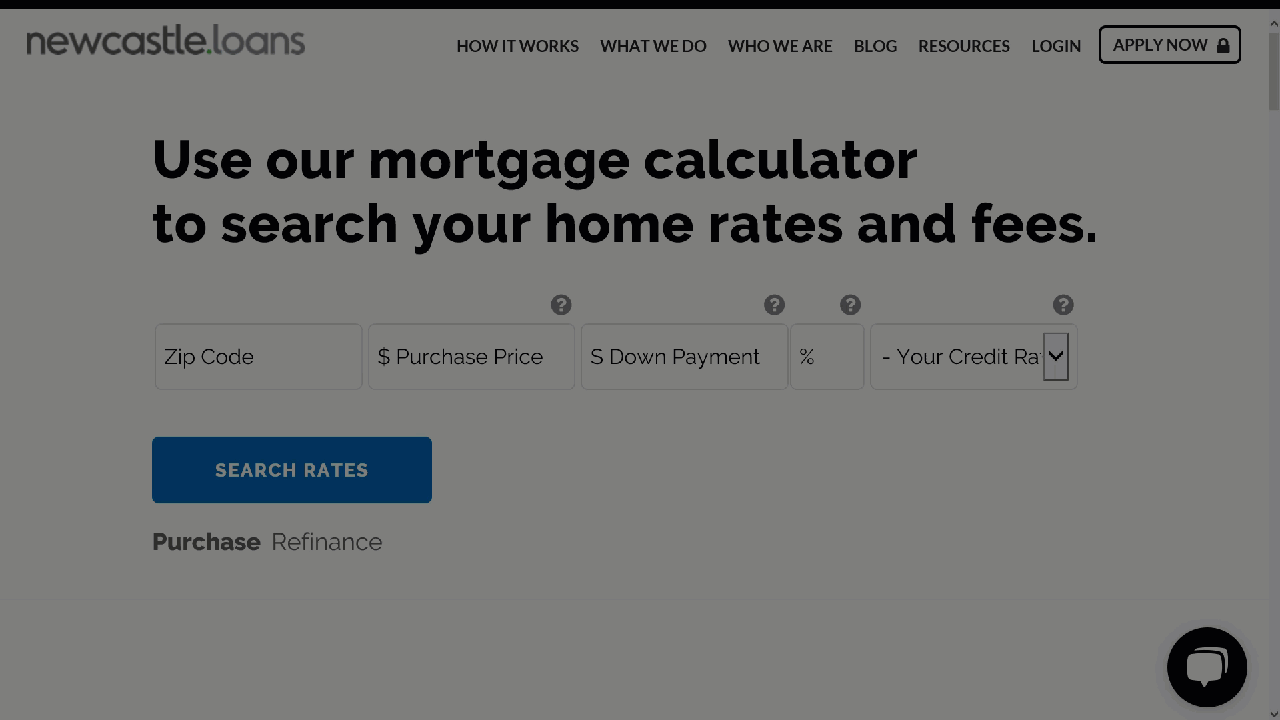 Modernize your sales approach.

As great as our mortgage calculator might be, I know how difficult change can be. But loan officers need to get over the fear they'll lose deals if buyers see their price before they talk to a potential home buyer. By clinging to old sales tactics, you're missing opportunities to connect with the biggest generation of home buyers ever.
These buyers want transparent pricing. Don't fight against the current - you're just wasting time and energy. Instead, give them what they want before you take an application. Let them decide to do business with you or someone else. They're looking for loan officers who listen, give them valuable (and honest) information, and deliver a transparent home buying experience. Trust me, my team has the numbers to prove it.
Give tailored advice.

The mortgage calculator is the perfect self-service tool for building rapport and trust. Buyers run scenarios anytime from anywhere. They can call, schedule meetings, or chat with a loan officer from our website. But remember how important and difficult gaining trust can be? Our tools and new system make this easier than ever.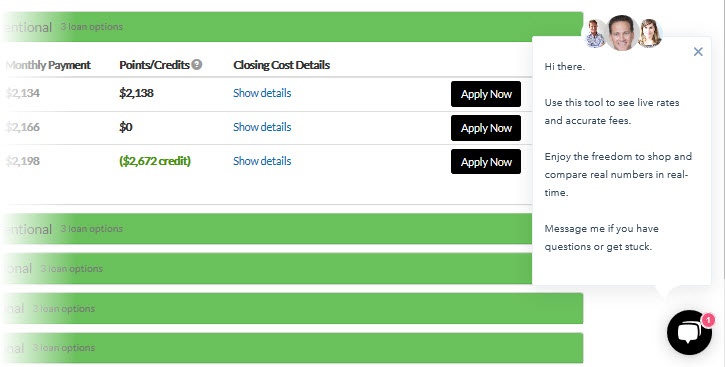 Digital marketing tools help loan officers track, nurture, and convert leads into loans. You see details for each scenario they run through the mortgage calculator and for each page they view on our website. Our loan officers follow up with relevant drip email campaigns automatically. With all this information, they advise each buyer on the next steps specific to their situation and turn more prospects into lifelong customers.
When buyers are ready to apply, they run the calculator, choose a loan, and start on our digital mortgage application. It takes about 15-minutes to complete. The buyer pulls credit, runs automated underwriting, and gets a pre-approval letter with an official Loan Estimate - automatically.
Add value to gain trust.

We don't stop there. Our loan officers add the mortgage calculator tool to their personalized loan officer landing pages. They also co-brand with your referral partners and use the landing pages for events like open houses. That way they capture leads, share them with their partners, and build rapport by giving people something they value, for free.
Are you ready for a change in how you convert mortgage loan leads?
Change in the mortgage industry is constant. We've all made it through some pretty big ones. Are you ready for another? It's here now, and it'll rock your world if you turn a blind eye.
Wall Street greed and bureaucratic backlash aren't the drivers this time. Instead, the change is coming from your customers, the home buyers. They want a better experience. Are you ready to give home buyers what they want?
A real-time mortgage calculator will never replace great loan officers. Instead, digital technology will make you even more valuable to buyers and referral partners. You can use it to create and share leads, build trust, and close more loans faster.
If you're ready for change and want to get ahead of the industry, we're always looking to grow our team.
Schedule some time to talk with me. Find out how a modern mortgage origination platform, digital marketing, and an integrated customer relationship management software (CRM) will help you find the success you've always dreamed of.
See our Careers page for open positions.
How are you adapting to meet the needs of today's home buyers? Leave me your comment below.