My family and I had been planning to buy a home in spring of 2018. Like many homebuyers, we started looking at houses in our desired area early with no intention of buying well before then. However, a house appeared on the market in mid-December, and we felt we had to move fast and way ahead of schedule.
It all started when we decided to attend an open house. We had zero plans to even consider making an offer. After a walk through and reviewing the details, we quickly knew the home was a perfect fit for us. We realized we didn't have a ton of time to act. We were looking in a seller's market with low inventory over the holiday season. Houses like this don't come along too often. We needed to make an offer that night.
The first thing we did was call Jim Quist, NewCastle's President. Although we knew we would choose NewCastle as our lender when the time came (obviously - I'm a bit biased), we didn't expect to be in this position so early. Like Jim would recommend to any homebuyer, he had us go to the NewCastle Approved Buyer Cert so we could make a stronger offer than the other homebuyers.
After giving our Approved Buyer Cert to our realtor, we signed a counter offer the following day. The deal was quick and our offer was accepted. The next big step was closing our loan. Game on. And so was my mortgage beard for the duration of the process.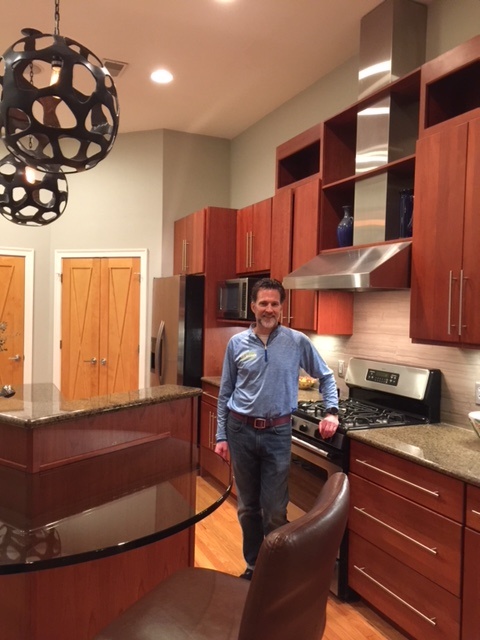 Even though getting our Approved Buyer Cert was easy, we're lucky another offer didn't come in. Waiting until the last minute opened up the door for other homebuyers. If we had gotten our pre-approval earlier, we could have made a strong offer right then and there.
Lesson learned. You need to get your pre-approval as early as you can in your buying journey. You never know when you'll find the right home. Like our experience, it could be over the holiday and on a weekend.
Another huge benefit of getting your Approved Buyer Cert early is allowing you time to address important action items such as paying down debt, finding pay stubs, and obtaining bank statements. By providing a statement from your lender, your offer is substantially more appealing to the sellers of the home since they know your finances are approved and in order.
Although we waited until the last minute, we were fortunate the approval process was fast and easy. When the time came to close the loan, NewCastle had the money wired one day in advance so our close took less than one hour.
Don't take just take it from a mortgage expert - take it from someone who has been through the process and almost made a mistake. Get your pre-approval as early as possible.
Tweet

your mortgage questions. Get answers from our staff underwriters.

Subscribe and never miss out. We'll keep an eye on mortgage rates for you- for free. You'll get monthly tips too