Uptown Chicago - where old meets new. Just north of Wrigley, just south of Andersonville, just east of Lincoln Square. Uptown always seems to be just off to the side of the action as typical Chicago gentrification hasn't quite spread there. History is a big reason why Uptown remains such a memorable neighborhood - and why it's an affordable area to buy a home.
If you walk down Broadway in Uptown, you'll see the ever present past of Art Deco design from the 1920s in many buildings. You'll stroll past a slew of theaters, jazz clubs, and ballrooms all leftover from what was once poised to be an entertainment hub in Chicago but halted by the crash of the stock market in 1929.
In 2018, Uptown's entertainment district is growing again. And the neighborhood has reaped the benefits of its history through affordable property and strong diversity near the lakeshore. The scruffy neighborhood on the northside is slowly on the rise. Let's take a look at why Uptown Chicago is a compelling area to buy a home.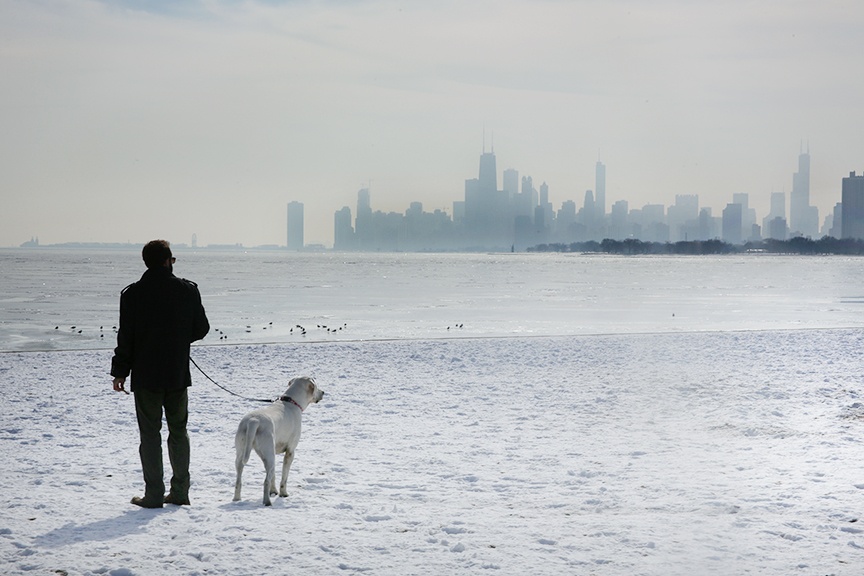 Walkscore
Uptown boasts a 91 out of 100 Walkscore. You won't need a car here given the neighborhood's proximity to the lake, which brings you close to major train and bus lines as well as the bike-friendly Lakefront Trail.
Livability
Uptown falls just under the Illinois average of 68 with a Livability score of 65 by AreaVibes.com.
The good - Amenities (A+), Housing (C), Education (C)
The bad - Cost of living (D-), Crime (F)
Don't let the Crime grade of F throw you off. Uptown actually falls below the Chicago average. What makes Uptown compelling is its location to amenities as well as other neighborhoods. Being blocks from Lake Michigan is easy to take for granted. With a median home price of $230,000 (nearly $300,000 less than Wicker Park), you can get way more bang for your buck here.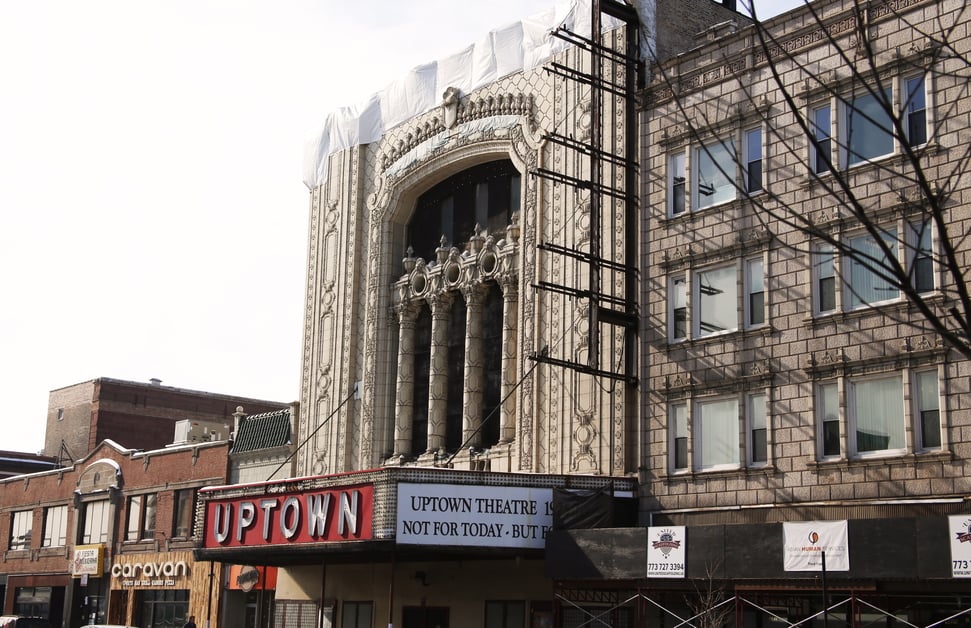 Neighborhood Highlights
Uptown may not offer your typical chain bars and restaurants, but this neighborhood is one of the most underrated areas in Chicago for cocktails and incredible food. The area is highlighted by the Southeast Asian pocket on Argyle of restaurants and shops. Here are some team favorites, but don't let our list stop you from exploring more:
Bars - Green Mill Cocktail Lounge, Holiday Club, The Bar on Buena, The Reservoir, Uptown Lounge, Fat Cat
Restaurants - Emerald City Coffee, The Bongo Room, Tweet, Ba Le Sandwiches, Demera Restaurant, Siam Noodle & Rice, Furama
Neighborhood musts - Aragon Ballroom, Black Ensemble Theater, The Riviera Theatre, Montrose Beach, Lakefront Trail, Montrose Point Bird Sanctuary
Public Transit Options - Red Line (Wilson, Lawrence, Argyle), #22 Clark Bus, #36 Broadway Bus, #78 Montrose Bus, #80 Irving Park Bus, #145 Wilson/Michigan Express Bus, #151 Sheridan Bus, #81 Lawrence Bus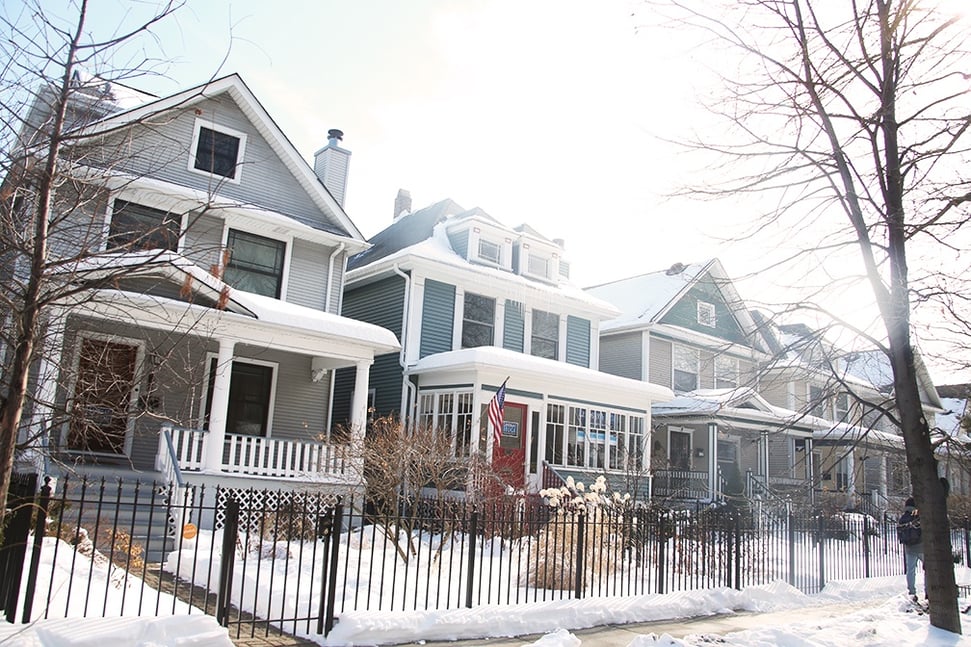 Home Examples
Compared to its bordering Chicago neighborhoods, Uptown offers affordable housing near Lake Michigan that comes in a wide range of prices - anywhere from approximately $120,000 into the millions. You should note that Uptown properties have considerably more square footage, bedrooms, and baths compared to houses at in the same price range. Here are some examples to give you an idea of what's on the market:
924 W Sunnyside Ave, Unit 3C - 2 beds, 1 baths - $220,000
4455 N Magnolia Ave, Unit 3 - 2 beds, 2 batha - $295,000
826 W Windsor Ave, Unit 3E - 2 beds, 2 baths - $330,000
1434 W Carmen Ave, Unit 2 - 3 beds, 2 baths - $369,900
811 W Lawrence Ave, Unit 1 - 5 beds, 3 baths - $585,000
Interested in a home in the area? Check the Chicago Mortgage Calculator to see how much buying a home would cost.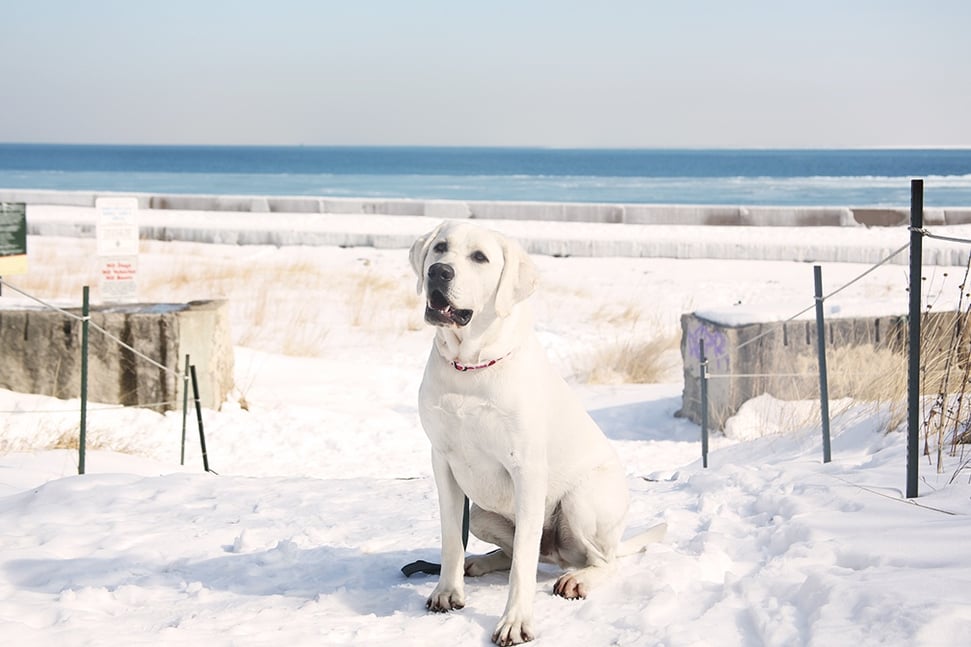 Realtors that know Uptown Chicago
Interested in viewing properties? Don't take our list as the only options. Check with a Chicago Realtor who specializes in the Uptown area who would be thrilled to help you with your home search.
Renee Greene, Conlon Real Estate - RG@ConlonRealEstate.com, 312-286-9101
Vanessa Valtierra, West Town Realty - vanessachicagobroker@gmail.com, 773-766-0954
Learn more about buying a home in Chicago.