Why have so many families settled down in Roscoe Village? Take a quick stroll through - you'll see why.
Plain and simple, the neighborhood is exceptionally accommodating to families. With tree-lined streets, independent shops, restaurants, and schools around every corner, the walkable neighborhood is never short on strollers with residents looking right at home.
Although Roscoe Village is technically part of the larger North Center neighborhood, it's small-town charm sets it apart. Two-flat and single family homes are abundant and settled right next to everything you need - even summer street fests.
But don't let the family-focused neighborhood throw you off if you're not there yet. Roscoe Village also offers a surprisingly diverse nightlife and is not far from Wrigleyville and Logan Square.
Want to see what it'd be like to live in the "stroller capital" of Chicago? Keep reading - we'll walk you through the basics.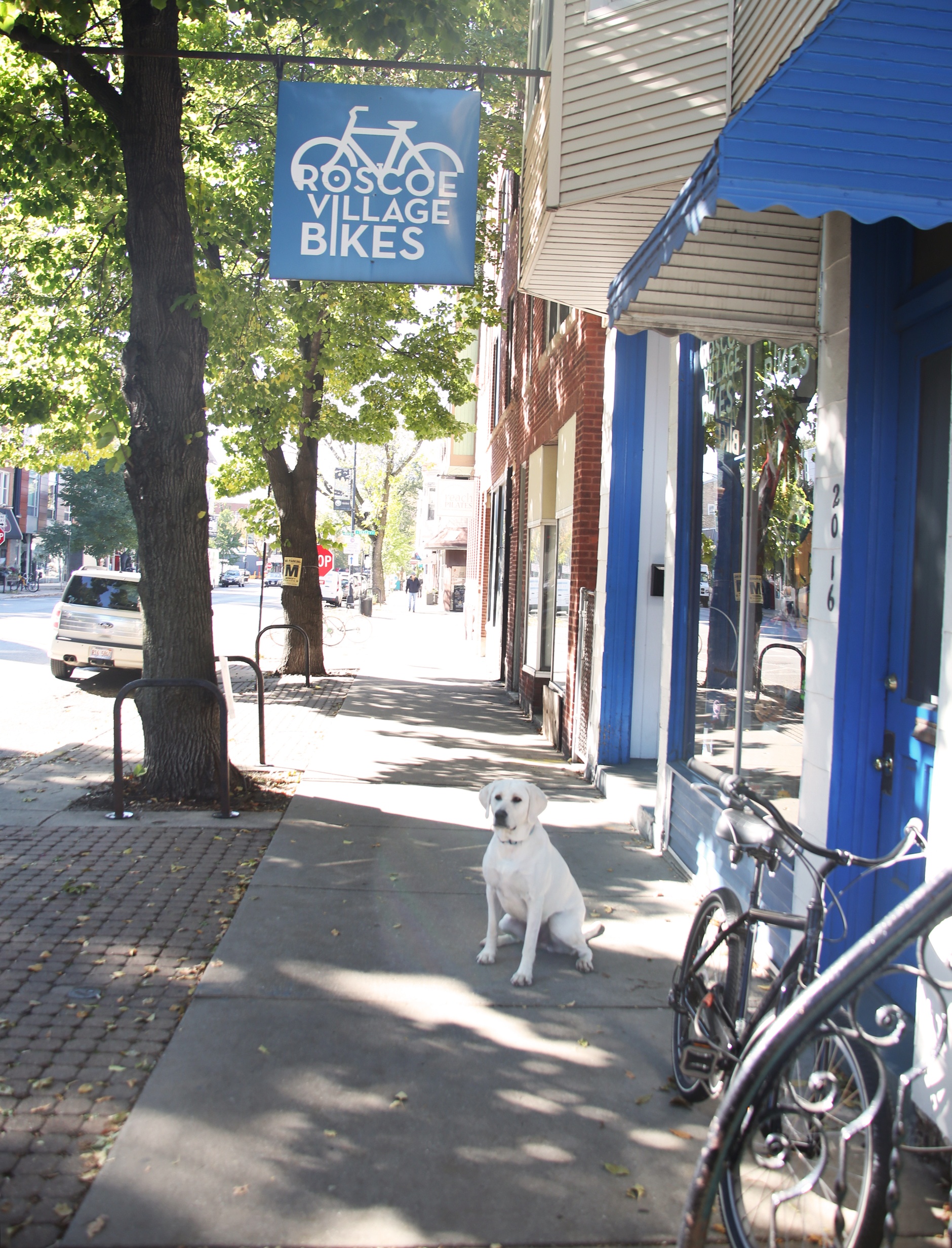 Walkscore
Roscoe Village has a Walkscore of 86 out of 100. Running errands on foot won't be an issue. The neighborhood has recently gone through some upgrades, which added to the neighborhood's convenience. You'll find a Mariano's, Walgreens, and Jewel-Osco off of Western Ave as well as a new Target, Whole Foods, and a few gyms right off of Ashland Ave.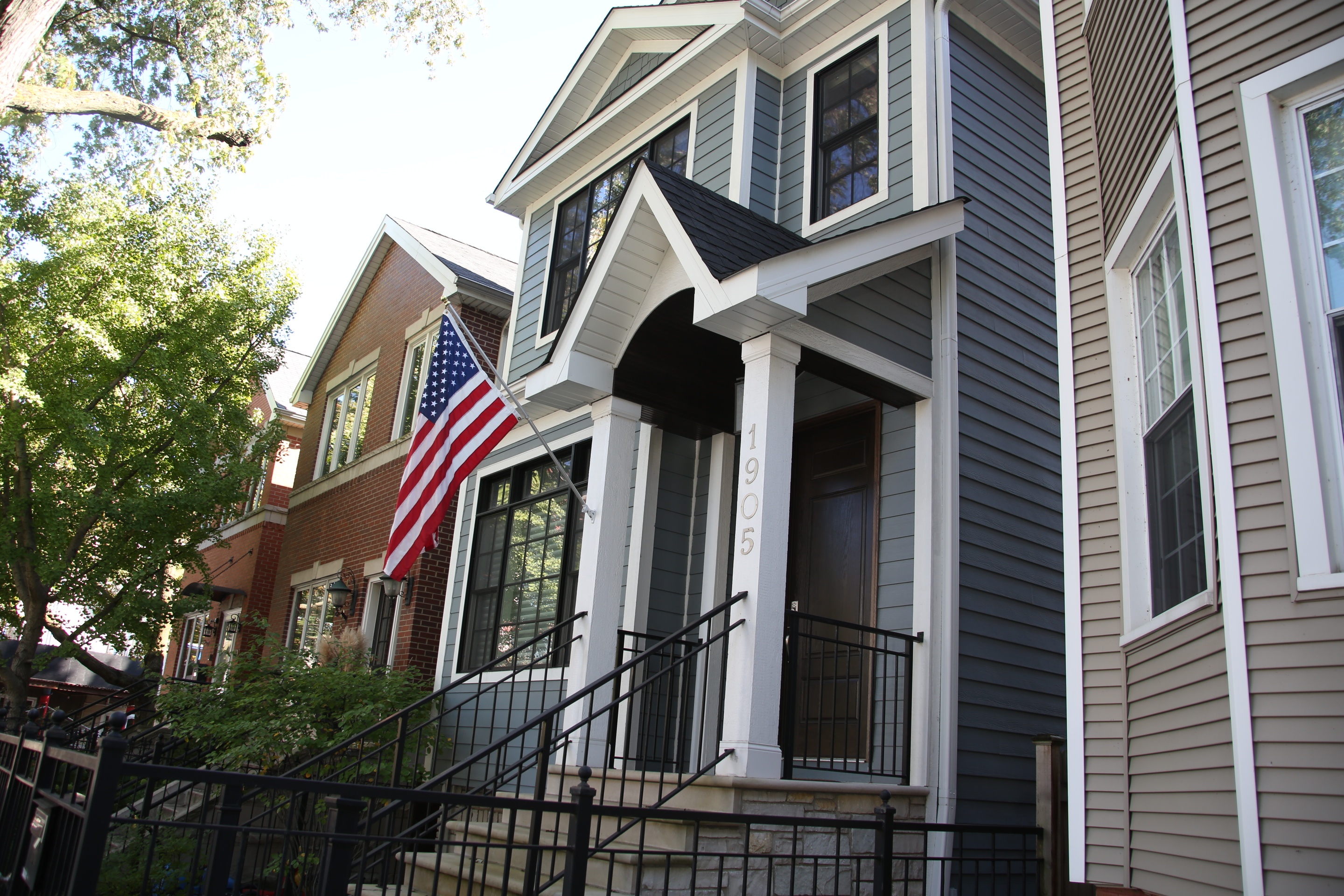 Niche Grade
In order to get a Niche Grade, we'll have to include Roscoe Village as a part of North Center, which holds a perfect grade of an "A+."
The good - Good for Families (A), Health & Fitness (A+), Night Life (A+), Outdoor activities (A)
The bad - Cost of Living (C+), Public Schools (C+)
Roscoe Village is a popular place to settle down. Not only is the neighborhood convenient, but you'll also find it's quiet, friendly, and easy to grow into. If you're looking for a negative, home prices in this area have risen in the past two years. According to Zillow, the median home price is $499,600. Much of that is due to the large, high-end single family homes in the area. However, that doesn't mean there aren't affordable homes nearby.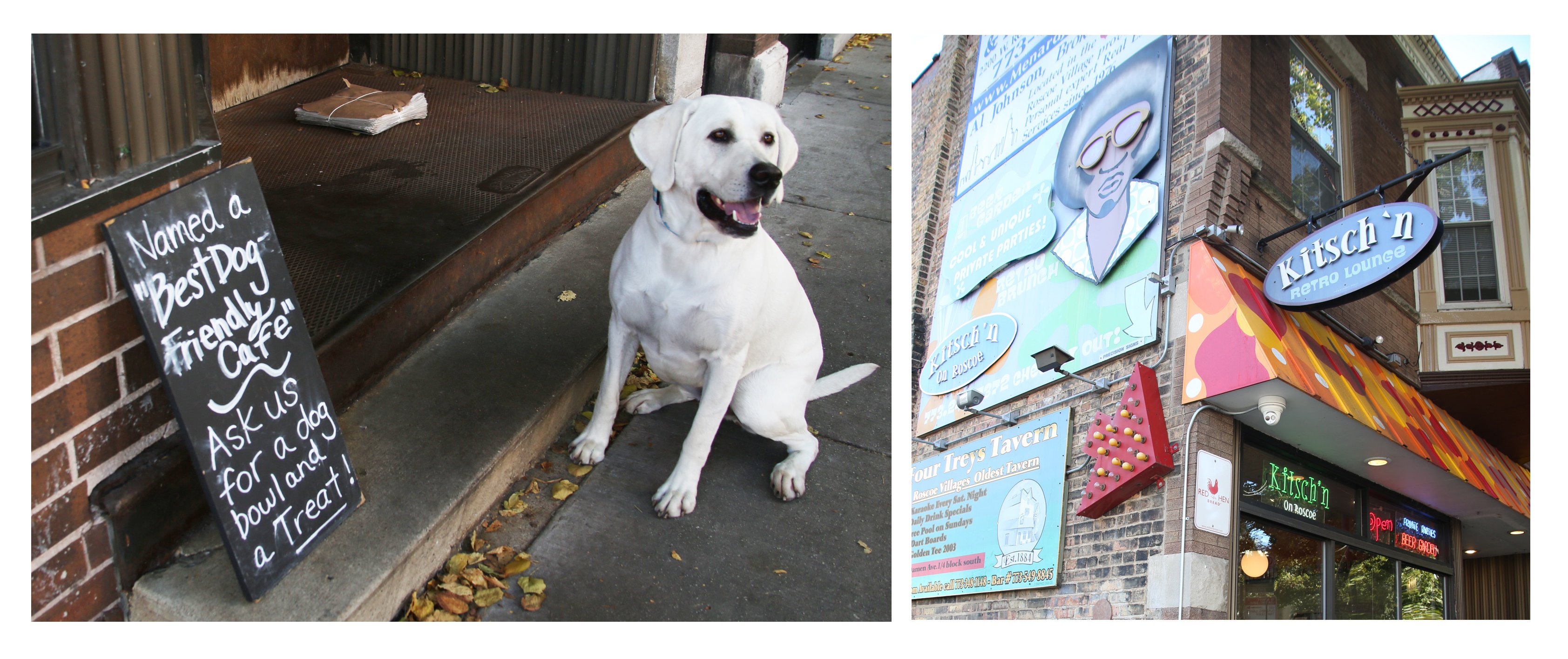 Neighborhood Highlights
Curious about what it would be like to live in the neighborhood? Here are a few team favorites in Roscoe Village:
Bars - Village Tap, Four Moon Tavern, Cody's Public House, Cork Lounge
Restaurants - Kitsch'n, Lucy's Cafe, HERO Coffee Bar, Frasca Pizzeria, Dinkel's Bakery
Neighborhood musts - Retro on Roscoe, Burger Fest, Beat Kitchen, Bitter Pops, Chicago Music Exchange
Public transit options - Paulina (Brown Line), Addison (Brown Line), #49 Western Bus, #50 Damen Bus, #77 Belmont Bus, #152 Addison Bus, #76 Diversey Bus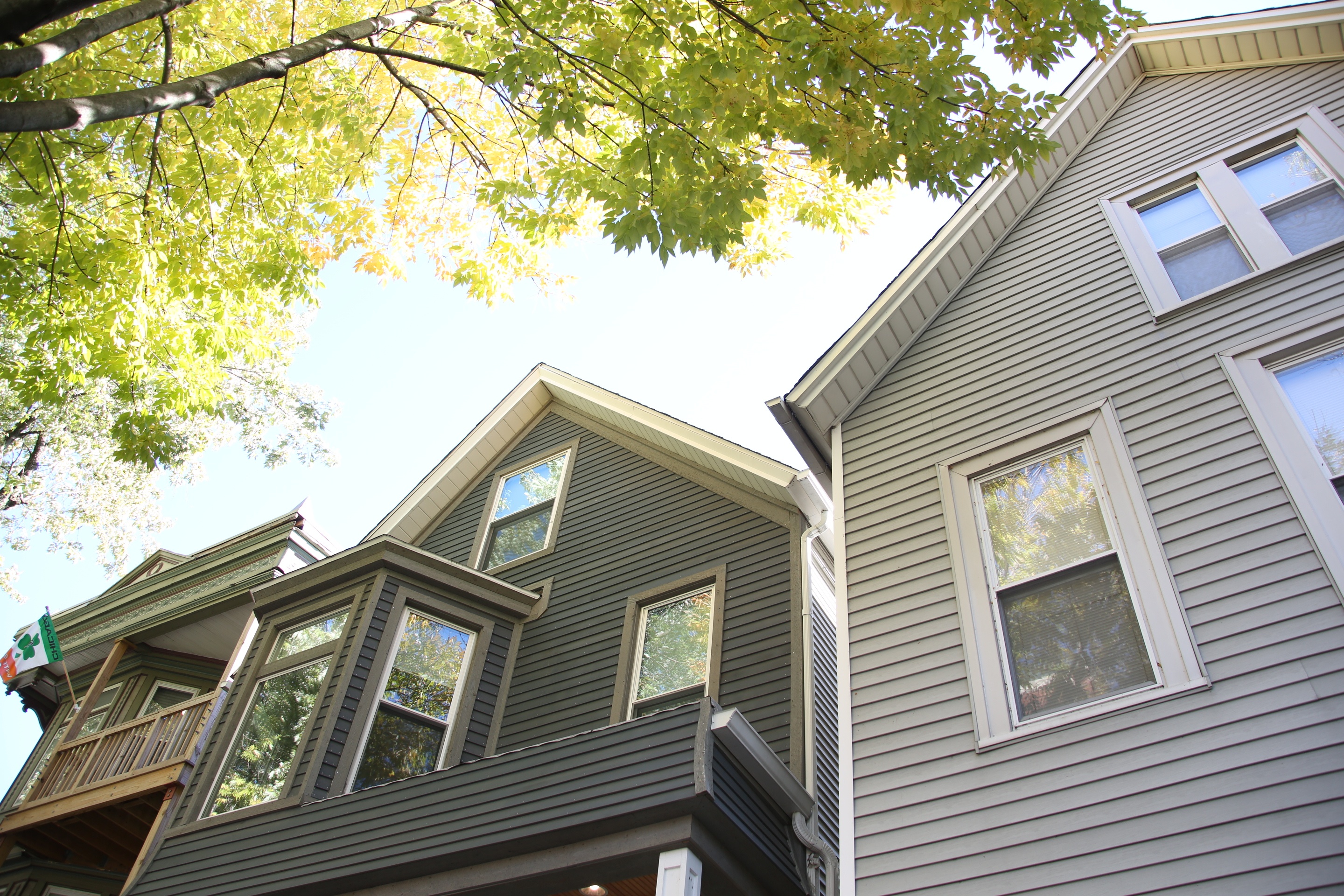 Home Examples
As we mentioned before, Roscoe Village has a surprising number of single-family and two flat homes. But with that territory comes higher prices. Fortunately, there are also plenty of condo units (old and new). Here are some current listings to give you an idea of what's available:
2951 N Clyborne Ave, Unit 201 - 2 beds, 1 bath - $249,987
2240 W School St, Unit 2 - 2 beds, 1 bath - $250,000
1924 W Roscoe St, Unit 2S - 2 beds, 1 bath - $313,900
2310 W Nelson St, Unit 301 - 2 beds, 2.5 baths - $350,000
3312 N Damen Ave, Unit 2 - 2 beds, 2 baths - $399,900
2043 W Belmont Ave, Unit 2 - 3 beds, 2 baths - $459,000
2125 W Belmont Ave, Unit 2W - 3 beds, 2 baths - $500,000
1951 W Melrose St, Unit 1 - 3 beds, 2.5 baths - $650,000
3147 N Hoyne Ave - 4 beds, 3.5 baths - $845,000
2036 W Melrose St - 4 beds, 3.5 baths - $984,500
Interested in a home in the area? Check the Chicago Mortgage Calculator to see how much buying a home would cost.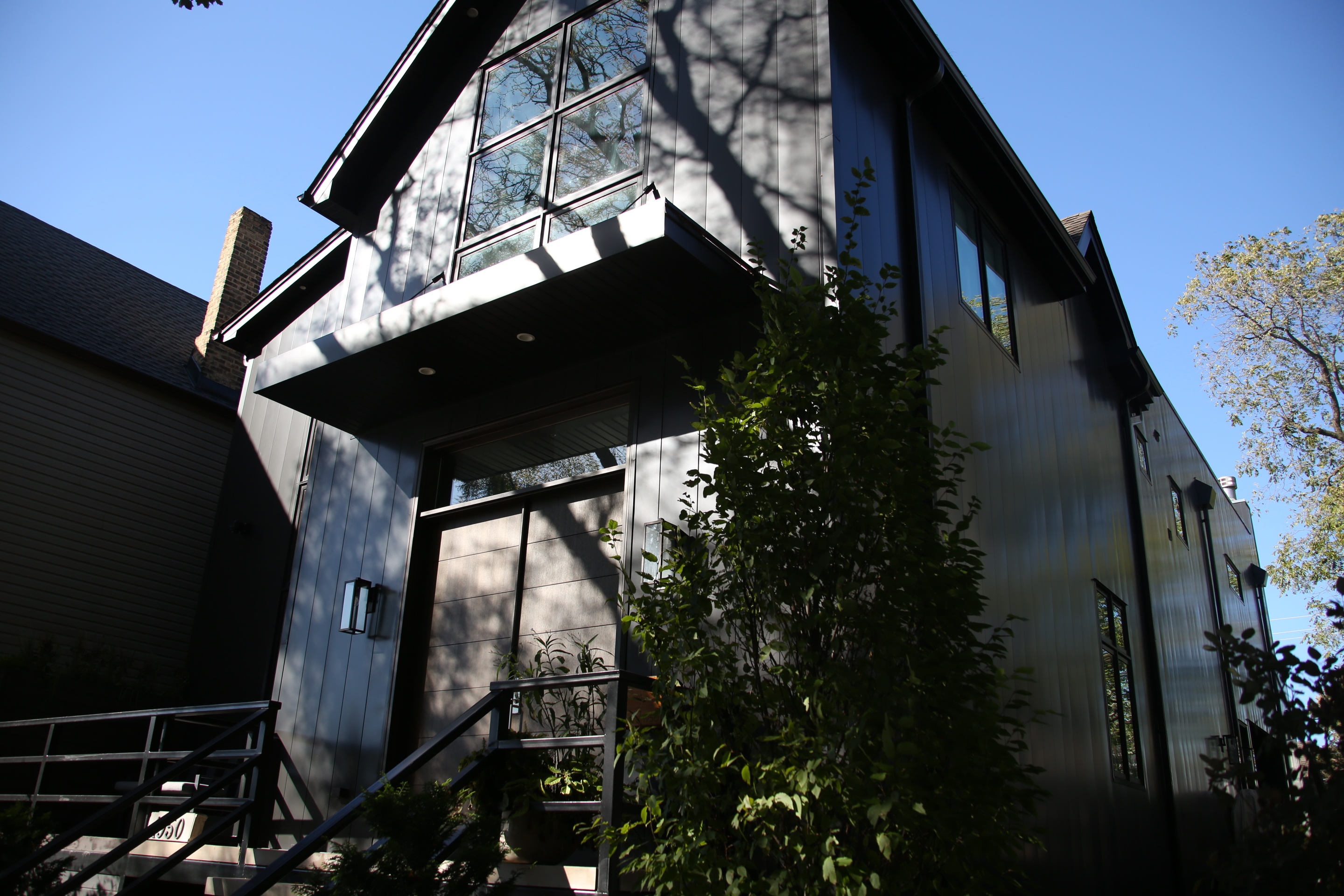 Realtors that know Roscoe Village
Interested in viewing properties? Don't take our examples as the only options. There are Chicago realtors who specialize in the Roscoe Village area who would be thrilled to help you with your home search.
Evelyn Clifford - @properties - 773-495-8159