Aside from making your monthly mortgage payments, you also have to pay property taxes and home insurance. Unlike your mortgage, these bills must be settled once or twice a year. Late payments may incur fees, penalties, and may put your home at risk for foreclosure.

Is there a way to manage these payments more efficiently?
Yes - you can pay your taxes and your insurance through monthly installments by setting up an escrow account. Packaged with your mortgage, your mortgage servicer will pay your bills on your behalf. Basically, this will be the breakdown of your monthly payment: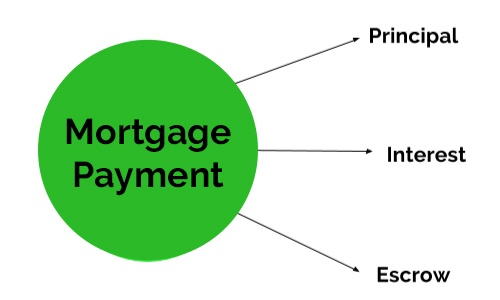 Should I get an escrow account?
Some states require an escrow account for home purchase and home loans. Many lenders also require you to set up an escrow, especially if you are a first time home buyer. But even if you have the option not to, you should study the pros and cons of setting up an escrow account.
PROS:
An escrow account is convenient. You don't have to worry about due dates or figure out where you have to send your payment; your mortgage servicer will take care of it for you. All you have to do is make sure you pay your monthly mortgage payment.

You don't have to worry about missed payments, late fees, or penalties - all of which can put your home at risk.

Escrow is actually good for your credit. Setting up an escrow account can help you get lower rates in banks.
CONS:
An escrow account requires a bigger monthly budget for your mortgage. This may be challenging for those with fluctuating incomes, like the sales representative with low monthly salary but with big quarterly bonuses.

You do not have control over the money you deposit in your escrow account. You can't withdraw it when there's emergency or reinvest it somewhere else. Your money just sits there
Let's say, I decided to set-up an escrow. What now?
Homeowners typically set-up escrow during closing. But give your mortgage servicer a heads up so they can prepare.

During closing, an escrow officer will be present to help you set-up. Typically, an escrow officer will ask for 2 months' worth of payment.

To help you monitor your account, your escrow officer will send you a summary statement of payments made
But our property tax and your insurance amounts change, depending on marketing conditions. Your escrow officer will do an assessment of your tax and insurance to determine if there are changes and adjust your escrow payment accordingly.
Additional tips:
Cross-reference your summary statement with your personal records to check the accuracy of the payments.

When given the option to set up an escrow or not, you have to consider your financial situation, you budgeting discipline, and your saving habits.
If you have questions about escrow, feel free to contact us and we will be happy to help.
Tweet

your mortgage questions. Get answers from our staff underwriters.

Subscribe and never miss out. We'll keep an eye on mortgage rates for you- for free. You'll get monthly

tips too

Learn more about finding the best mortgage rates.