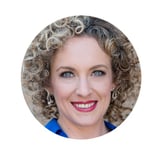 The following is a guest blog written by Evelyn Clifford, Chicago Realter of @properties. Evelyn works all over the greater Chicago area and specializes in finding people homes Lincoln Square, North Center, and Albany Park on the north side of Chicago. She has been working as a real estate agent for more than --- years.
---
With summer just around the corner, home buyers should be ready for a lively real estate market. Want to get ahead of the game and go into your home hunt with a clear head and set of directions?
I've put together a top ten list of tips all home buyers should follow when looking for their dream home. Going in prepared will not only make the search more fun, but it will also give you a head start on other home buyers.
1. Look at your lease and discuss your options with your landlord.
You might find the perfect home while you're in the middle of a lease. If you're renting, the best thing you can do is talk to your landlord. You might have the option to sublease or they may even let you out of your lease early. The key here is being honest and transparent.
2. Get pre-approved before you start your home search.
Setting your heart on a beautiful three bedroom condo on the lake could set you up for disappointment.
Home buyers often approach me when they aren't aware of what kind of house they can actually afford. Getting caught up in a certain neighborhood, house sizes, and amenities is easy to do. For a quick and honest answer, get a pre-approval from a mortgage lender as soon as you can. In 15 minutes, you'll know exactly what you can afford and what your options are. This will save you tons of time down the road and keep you grounded during your home search.
3. Find a realtor you work well with.
You will be developing a relationship. Make sure your realtor is someone you like and trust. How do you know your realtor is "the one?" Simple - make sure they are asking you tons of questions so they understand your needs and wants. Also, only work with one realtor at a time. Three's a crowd! If they don't seem like the right fit for you, let them know and be transparent right away.
4. Go to open houses in your price range in different neighborhoods.
Now that you know what you can afford, get the "feel" of different styles of houses.
Timber loft vs 3-flat new construction vs Fixer-upper...there are a lot of options!
Seeing different places will help you gather ideas for DIY projects. Give this list to your realtor so they don't bombard you with questions.
5. Prioritize your needs and wants.
Create a checklist of your needs and wants. Don't forget to include things that aren't actually a part of the home but important such as the neighborhood, commute, and walk score.
6. Get set-up on a property search by your agent.
When clients work with me, I get them set up on RealScout (an interactive property search app). With this app, you can specify your preference and calculate your commute for every property you're interested in.
7. Keep a rolling top 3.
Houses will come and go - whether you decide to pass on them or they go off the market. Keep a rolling top 3 so you and your realtor can funnel down the selections by comparing and contrasting to find your best fit.
8. Ask yourself, "Can I see myself living here?"
Think about what your weekend would look like in that place or what your weekly commute and lifestyle would be like living in that neighborhood. If you had to make a compromise, is there something that is the most important?
9. Understand the offer contract.
You found a great place, you're excited and ready to make an offer! Before you put pen to paper, go over the offer contract with your agent to better understand the additional terms like tax proration, mortgage contingency, and earnest money.
10. Enjoy the process!
As you shop for a new home, take time to explore the neighborhood. Use your hunt as a chance to visit new places, meet new people, and see if you fit in.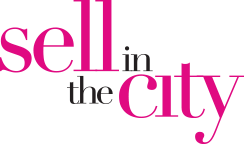 Evelyn Clifford | 773-495-8159 | evelyn@atproperties.com